Exciting season climax for Studio Symphony Orchestra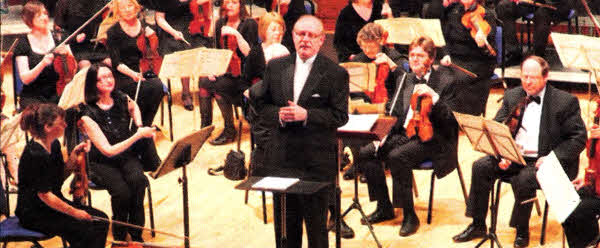 The Studio Symphony Orchestra.
THE Studio Symphony Orchestra will be performing at the Island Arts Centre on Saturday May 22 at 8pm.
For many years the Studio Symphony Orchestra has been a recognised leader in non-professional music making in Northern Ireland.
It provides the opportunity for musicians from all walks of life to play orchestral music at a very high standard and regularly affords aspiring young local musicians the opportunity to play concertos with a full size symphony orchestra.
The orchestra has had the pleasure of accompanying many fine instrumental soloists including Barry Douglas, Peter Katin and George Zukerman, as well as the world renowned singers Heather Harper, Bernadette Greevy and Peter Pears. In this concert local violist Michael McCaughley makes his debut concerto performance with the orchestra.
This concert brings the Studio Symphony's 63rd season to an exciting climax, with a programme of popular classics guaranteed to raise the roof, including Rossini's ever popular William Tell Overture, popularised as the then tune for the Lone Ranger.
The programme for the Lisburn concert will also include Telemann's Viola Concerto, Karelia Suite by Sibelius, Elgar's Serenade for Strings and Suite from Masquerade by Khachaturian.
The orchestra will be conducted by David Openshaw and the orchestra leader will be Ottoline Maas.
For further information or to book tickets for the concert, priced £11/9, contact the Island Arts Centre on 9250 9254.
Ulster Star
21/05/2010