Lisburn Toddle waddle to raise awareness of meningitis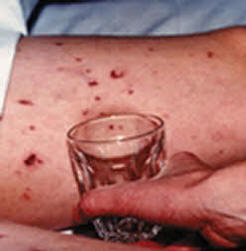 `What happened to him happened in such a short space of time. His death was a big shock to all of us'
A CHILD minder is planning a toddle waddle around Lisburn next week to raise money and people's awareness of the deadly condition meningitis after a child she looked after died from the condition.
Natasha Little has organised the walk for Tuesday April 27 at Chapel Hill in memory of two-year-old Miguel Phillips, who died of meningitis five years ago when she worked in Athlone. Little Miguel had been asleep when he started to make strange cries during the night. When his parents noticed a rash they rushed him to hospital but despite all their best attempts to save him, he died a short time later.
Natasha, a mother-of-one, and her family as well as Miguel's parents all had to be treated to ensure they didn't contract meningitis themselves.
The death of little Miguel made such a lasting affect on Natasha that she has always wanted to do something to raise people's awareness of the condition. Many children Natasha now minds live in Lisburn and when she joined a local Mothers and Toddlers group at Chapel Hill decided to organise a toddle waddle.
"What happened to Miguel just goes to show how deadly meningitis can be and how quickly it can kill," said Natasha. "What happened to him happened in such a short space of time. His death was a big shock to all of us. "It was as an awful time, other children I was minding kept asking me where Miguel was. "
She said the experience made her want to do something to raise awareness of the illness.
"It is always important for parents and childminders to be aware of the signs and symptoms of meningitis and be aware how quickly it can take a hold of you," she said. "If there is a rash or a high fever, phone the doctor. It is one of the biggest childhood killers.
"Even if you are cured of meningitis you hear of children being left with life changing conditions.
"When you see at first hand how meningitis can kill it is something you don't want other parents to go through."
Ulster Star
23/04/2010