Volcanic ash grounds local people ahead of trips abroad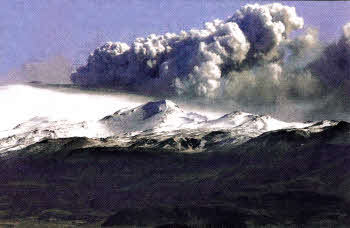 THE Rev. Paul Dundas, Rector of Christ Church in Lisburn, is waiting to hear when he can travel to Singapore with his family, where he and his wife will both begin a sabbatical after their plans were disrupted.
Rev. Dundas has planned an 11 week sabbatical, where he will undertake work at St. Andrew's Cathedral, whilst his wife Nola has plans to begin work with the National University of Singapore.
The couple, together with their three children Curtis, Joel and Anna, are now hoping to travel next week, meaning their trip will be a week shorter than originally planned.
Rev. Dundas explained: "We were all planning to go as a family for 11 weeks but Those plans have been thwarted by the volcanic ash.
"We are hopefully getting out next week; but at the moment we are just sitting and waiting."
Rev. Dundas added: "We are lucky because we are still at home, we are surrounded by our family and friends, so we are very blessed that way. I feel sorry for those who are not at home.
"We have a date we are due home by and we will still come home on that date so we will hopefully be there 10 weeks if we get away next week.
"It is unbelievable; this is unprecedented. We are just praying for a southerly wind!"
The volcanic ash has also caused concerns for local people planning to take part in the London Marathon this weekend.
Lisburn man John Torrans, who has raised almost £8,000 for Epilepsy Action, is keeping a very close watch on departures.
John, like many other runners from Northern Ireland who have booked flights to London for the marathon, may be forced to seek alternative means for his journey.
John was hoping his flight would go ahead on Saturday as planned, however, he spent much of last week exploring different routes of getting across to England just in case.
John said: "I have been checking out the option of going on the Liverpool boat on Friday morning. There are still places available but I have to make the decision sooner rather than later whether to wait and see if the flight will go ahead. I just want to get there after all this and then I'll worry about how I get home."
Meanwhile, Lisburn Cricket Club were forced to cancel their friendly fixture in Bournemouth last Saturday after flights were grounded.
stacey.heaney@ulsterstar.co.uk
Ulster Star
23/04/2010