60 strong party enjoy Wallace ski trip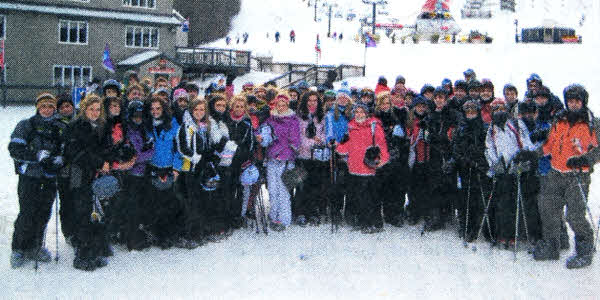 The Wallace High School Ski Party at Waterville Valley, New Hampshire.
A SIXTY strong party of pupils and staff from Wallace High School recently returned from their annual ski trip to New Hampshire, in the USA.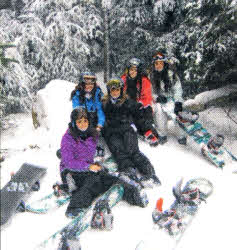 The group of skiers and snowboarders enjoyed two days at Waterville Valley, where temperatures dipped as low as -20, and then three days at Loon Mountain, conquering a range of Blue and Black runs such as 'Boom Run, 'Cruiser' and 'Rip Saw.'
The party enjoyed four hours of ski lessons every day for five days in perfect conditions. The slopes were generally empty, the lifts were fast and the hard pack snow and narrow tree lined ski terrain made for an idyllic trip and the pupils coped well with the conditions.
Teacher in charge of the trip, Johnny Reid commented: "This is our third year in America and as always the pupils enjoyed the trip. They were commended on their behaviour and attitude throughout which was particularly pleasing. My personal highlight was seeing the whole party ski from the summit of North Peak to the bottom of the mountain on the final afternoon. Their smiles said it all and their sense of achievement was huge and well deserved."
Ulster Star
19/03/2010