A1 roundabouts upgrade put on hold until Lewis inquiry reports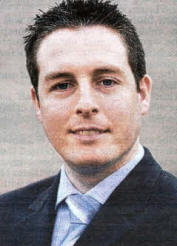 Minister says a third of commuters using Hillsborough village as rat run
PLANS to improve the roads around the notorious Sprucefield and Hillsborough roundabouts are on hold until a decision is made on the planned John Lewis development in the area.
Lagan Valley MLA Paul Givan raised the ongoing problems facing drivers in the area with the Regional Development Minister Conor Murphy.
Mr. Givan told the minister commuters were facing delays of up to 20 minutes at the two roundabouts during peak times.
Not only does it affect traffic using the M1 motorway but traffic in and out of Lisburn is also impacted" he said.
"Improvements to the Sprucefield roundabout are connected with development at the Sprucefield Retail Park and because of the delays in dealing with the current planning application no improvements have been made.
The Hillsborough Road roundabout on the A1 has been assessed as requiring a new scheme to deal with the 30% of drivers using the village as a short-cut to avoid some of the delays but because of financial constraints this work will not commence until the new financial year at the earliest."
In response to Mr Givan's concerns the minister Minister said Roads Service has carried out surveys on the Hillsborough Road roundabout, and has measured the delay to the Sprucefield bound traffic as "approximately 22 minutes in each hour during the morning peak".
"In addition, other surveys have been carried out which have revealed that approximately 30% of drivers avoid the morning peak Sprucefield bound queue, by diverting from the A1 and travelling through Hillsborough village, re-joining the A1 again at the Hillsborough roundabout" Mr. Murphy continued.
He said Roads Service has prepared a preliminary design for part-time traffic signals at the Old Hillsborough Road approach to the A1 roundabout.
"This initial design has received approval, in principle, subject to further detailed consideration of some aspects. The current estimate for the scheme is approximately £100,000.
However, with the current level of funding available for such works, the scheme will not be undertaken until, at least, the new financial year," he explained.
"As you may be aware, the proposals to alter the Sprucefield roundabouts are part of the traffic mitigating measures associated with development at Sprucefield Retail Park. The current proposal is to signalise both the roundabouts and close the right turn access to Eglantine Road. However, an additional access to Eglantine Road is proposed from the A101" explained the Minister.
"A planning application for Sprucefield Retail Park has been submitted and the proposals, including the associated highway works, are the subject of a Public Inquiry. Until the issues are fully considered and concluded, as part of the Public Inquiry process, Roads Service is unable to confirm that the proposed amendments to the roundabouts and Eglantine Road will be accepted."
Ulster Star
26/11/2010