Road Review Plea After Latest Tragedy
SITE MEETING CALLED FOR AFTER FATAL ACCIDENT
by MARY MAGEE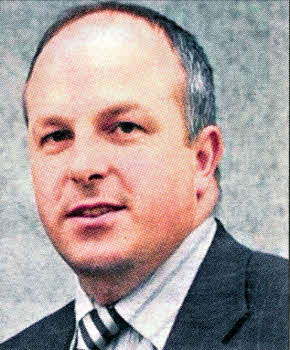 A LOCAL Councillor is to meet the Roads Service to discuss ways of making Wheelers Road near Hannahstown safer after a Crumlin motorcyclist was killed last Friday afternoon.
James Tinsley is to set up a site meeting at the spot where 54-year-old Alistair (or Ollie) Arbuckle lost his life.
Mr. Arbuckle had been riding a Honda CBR 600 when the accident happened at around 1pm. No other vehicle was involved.
Mr. Tinsley said Mr. Arbuckle was known for being a cautious and careful rider and said he wanted to find out if there is an issue with the road.
The accident happened on the same stretch of road where former Mayor Councillor Billy McAllister lost his life some years ago.
"I just want to see if there is anything else that can be done to stop these tragedies," Mr. Tinsley said. We have spoken to the DRD and would like to set up a site meeting."
South Antrim MLA Thomas Burns has said people were deeply saddened by the death of the well known and well liked local man who was a keen motorcyclist.
Mr. Burns, who played football with Mr. Arbuckle for Crumlin United, described him as a 'tremendous person'.
He said he understood Alistair, who worked at Langford Lodge, had gone on his bike that Friday to take it out for a spin.
"This has been a second tragedy for the family after another brother John was killed on a motorbike when he was just 17, in 1961 near Ballynahinch" Mr. Burns said. "I knew Alistair well and he was always very outgoing, friendly and had a great passion for motorbikes," he said.
"He was known for being a very cautious rider and was known for taking his bike out on good
days to take it out for a run.
"I want to express my sincerest sympathy to his wife and family who, sadly, are no strangers to the trauma of losing a loved one in this type of circumstance.
"The thoughts of many people in the wider Crumlin area are with them at this at tragic time. Indeed Alistair, or 'Ollie' as we called him, will truly be missed by many.
It is such a waste of great life. He was a great man and everyone knew him. He was such a tremendous person."
Police say that they have taken away the bike for investigation and are appealing for witnesses. They are particularly keen to speak to to the drivers of two vehicles - a grey Volvo and a silver Golf - who may have witnessed the incident.
Ulster Star
01/10/2010