Lisburn teen through to top five in Oz X Factor
by JENNY MONROE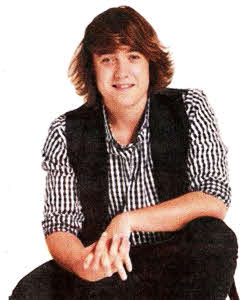 L1SBURN'S very own X Factor star has gone through to yet another week of the Australian version of the hit show, putting him into the final five.
Andrew Lawson donned his Sunday best to bring the audience Maroon 5's 'Sunday Morning'. The 18-year-old crooner, was praised by the shows judges with Kyle Sandilands saying he deserves a place in the final two.
Andrew attended Ballymacash Primary School before his family emigrated to New Zealand when he was six. They finally settled in Queensland, Australia, five years ago.
Ronan Keating said his performance on Sunday night proved why he should be in the show. Co -Judge Natalie Imbruglia said it was a "great song choice" and described it as a "fantastic performance".
His thrilled aunt Jenny Dunlop said the family are very excited. "It was fantastic. The judges' comments were great."
Andrew's mother Julie Lawson, whose husband Harry owned a Butcher's shop in Bridge Street with his late father William Lawson, says she is delighted by her son's success: "We are just so proud of him and he is just beside himself to get this far.
"He is now the top under-25 boy in Australia; it blows you away when you think of it like that."
Julie flies from the family home in Queensland every week to be at the show in Sydney and is delighted to see extra Andrew posters appearing in the audience as the show continues.
The Australian X Factor live show goes out on Sundays with the results show broadcast each Monday.
Ulster Star
0511/2010