Bethany recalls an incredible time in Delhi
Truly amazing experience...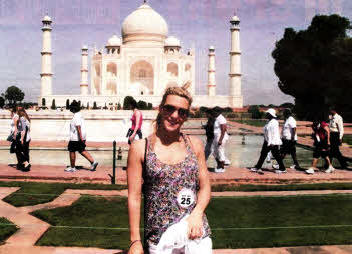 A few weeks after her successful trip to Commonwealth Games, Lisburn swimmer Bethany Carson gives a tantalising glimpse into her experiences as an athlete at a global games.
"My experience at the games was amazing, I had my doubts before leaving about the negative press towards the accommodation and condition of venues, however during my time at the games I didn't find any problems the accommodation was clean and I couldn't say anything bad about the conditions," explained Bethany.
"The security during the games was incredible it was like going through airport security every time we went in and out of the village and the venues. There was army absolutely everywhere from inside the village to outside the village, we had an armed security guard at all times on the bus to venues as well as a police escort driving in front and behind of our bus as well as our own lane
on every road! It was safe to say we were in good hands.
"The atmosphere in Delhi was like something I've never experienced. It was as if I was famous, always giving interviews and getting pictures taken not only at the pool but also inside the village in the international zone (they weren't permitted in the main part of the village). The international zone was where we could relax whether it was playing virtual golf, air hockey, pool, shopping or visiting the salon.
"Actually competing at the Games was definitely an experience I will never forget, and I know people say this all the time but literally it was such an amazing feeling. It makes all the hard work worth it and made me realise how my swimming career is only beginning and the last few years have only been a stepping stone to my true potential especially when I take into account the ups and downs I have experienced with my previous back injury, I think the games meant that bit more to me as I did have such a great struggle with my back.
"I'm so privileged I had the help of such a helpful and devoted coach Andy Reid, to help me through this tough time and keep me motivated. As well as the help from the PDC in Lisburn from my physiotherapy and strength and condition this was key to my recovery. I'm so pleased I managed to get PB's over there and handled the pressure well." Bethany's times were as follows:
50 Butterfly Heats 28.90, Semi Finals 28.94 (14th)
200 IM Heats 2.21.89 (11th)
100 FC Heats 58.96
100 BF Heats 1.04.11, Semi Finals 1.03.13 PB 14th
4 x 200 FTR Finals 7th (Split 2.04.69)
4 x 100 FTR Finals 4th (Split 57.04)
200 BF Heats 2.21.64
4 x 100 MTR Finals 6th (Split BF 1.03.22)
---
Gold for Bethany and Lucy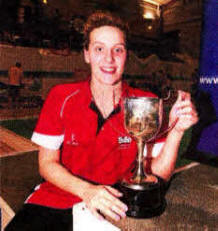 The Bloomfield Ulster Short Course Championships held at Lisburn Leisureplex last Saturday produced some excellent performances by the province's top swimmers.
Leander's Conor Donnelly and Bangor's Jordan Sloan won the Senior and Junior Record Breakers Cups.
Conor's Leander clubmate, Sycerika McMahon bagged a staggering 12 senior gold and two senior silver medals.
Lisburn recorded gold success in the other Butterfly events - Lucy Scott at 50m and Bethany Carson at 100m.
Larne also cleaned up in the men's Breaststroke, Mark Wylie taking gold at 50m and 100m and Ryan Wray taking the 200m.
Ulster Star
17/12/2010