Laurelhill pupils celebrate prize winning green fingers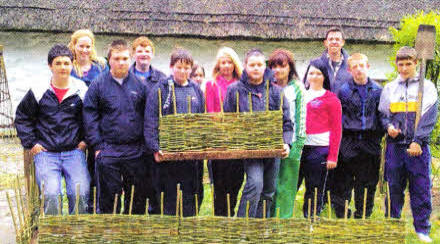 WORKING in partnership with the Ulster Folk & Transport Museum's education team, pupils from Laurelhill Community College won the schools category competition at the recent Hillsborough Garden Festival. The fourteen science pupils designed and built an impressive show garden. Congratulating the Year 10 pupils on their achievement, the Ulster Folk & Transport Museum's education officer, Madeline McGreevy, said: We were delighted to see the pupils' excellent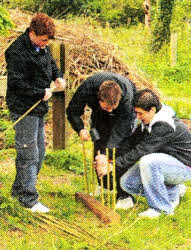 work recognised at the Hillsborough Garden Festival. The pupils were a pleasure to work with and showed real enthusiasm and talent from the outset. We hope they found the whole experience of working with the museum valuable and enjoyable."
The garden initiative is part of a new learning partnership between the award-winning museum and the school. The project was designed to build on the pupils' science knowledge and encourage team-work, build self-esteem and allow the young people to put project planning into practice. Mr Moss Newnham,
Science teacher at Laurelhill said: "This was a hands-on project for the pupils and the award they received reflects the energy and effort that went into creating the garden. It was a pleasure working with the Nam at the Ulster Folk & Transport Museum and their expertise and involvement greatly enhanced the project."
Ulster Star
04/06/2010