Lisburn is a wonderful day out right on your doorstep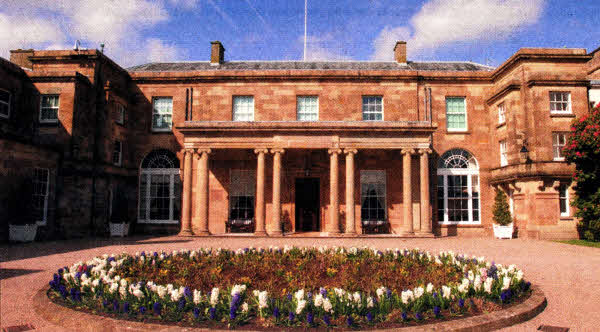 The magnificent Hillsborough Castle - the late 18th century mansion house is well worth a visit with guided tours available throughout the summer months.
IF you're looking for a great place to enjoy a day out this summer look no further than Lisburn.
Easily accessible from all part of Northern Ireland, it offers great shopping along with a range of activities the whole family will enjoy. The golfing is superb with great courses at Lisburn, Dunmurry, Malone, Down Royal and Aberdelghy.
Or why not enjoy a visit to Brookhall Historical Farm which shows how life used to be lived by the rural community.
Hilden Brewery Visitors' Centre is a unique visitor attraction - a working brewery with a restaurant and visitor centre in the historic setting at Hilden House.
A must see for everyone is Hillsborough Castle. The late 18th Century mansion house situated in the heart of Hillsborough village was the seat of the Hill family, who held the title of Marquis of Downshire. Special guided tours are available throughout the summer.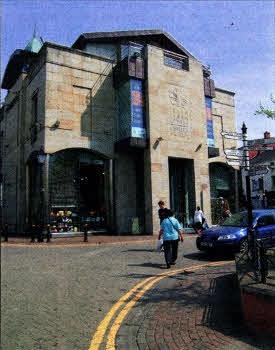 In the city itself you can step back in time when you visit the Irish Linen Centre & Lisburn Museum. It is home to artefacts and information relating to the linen industry on which the Lagan Valley once depended.
The Lagan Valley LeisurePlex boasts the largest leisure pool of its kind in Northern Ireland, with some of the fastest, longest and wettest water rides in Ireland.
Complete with a 25-metre competition pool, diving pool, fun filled leisure pool, GymTech 2000
Health and Fitness Suite' Studio 2000 Dance Studio' multi purpose main hall and excellent conferencing facilities, the Lagan Valley LeisurePlex offers one of the most extensive facilities in the United Kingdom.
In the peaceful setting of Glenavy, Ballance House is the birthplace of John Ballance, one of New Zealand's most distinguished Prime Ministers.
You'll even find a little taste of Paris right in the heart of Lisburn's Historic Quarter throughout the summer when there's an opportunity for local artists to exhibit and sell their original pieces each Saturday.
This outdoor gallery offers a chance to view many contemporary works of art. Perhaps you may stumble upon hidden talent yet to be discovered.
If you want a great day near home, it's the perfect place to go.
Ulster Star
02/07/2010