Mark enters uncharted waters in Yacht Race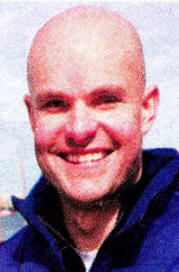 L1SBURN man Mark Pollock will be entering uncharted waters this weekend when he becomes the first blind person to navigate his way around Ireland in a two-man team in the Round Ireland Yacht Race.
The local adventurer, who originally hails from the Magheralave Road area of the city and is now living in Dublin, has taken on a different task each year since the sudden loss of his sight eleven years ago.
The 34-year-old has trekked to the South Pole and has been the first blind person to complete the lowest and highest marathons in the world, including the Dead Sea Ultra in Jordan and the Tenzing-Hillary Everest Marathon.
Mark will now join his co-skipper Air Corps pilot Mick Liddy in a bid to make offshore sailing history as the first double-handed crew, with one blind member, to compete in the 1,400km race around the island of Ireland.
Mark and Mick, known as Team Daft, have been sponsored by Daft.com for the task, which will see them face up to six days on the ocean without much sleep as they attempt to beat up to 40 other crews.
Speaking ahead of the race beginning in Wicklow on Sunday (June 20), Mark said: "Everytime I do a new task I move from a different environment. This is my first offshore sailing event. I use to sail in a dinghy in Belfast Lough when I could see, but this is very different from sailing a dinghy."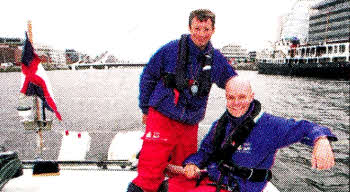 So different, in fact, that the yacht Mark will be sailing is 40 foot and is worth half a million pounds.To make the challenge even more difficult, Mark and Mick will be the only crew on board, meaning they will face days with very little sleep.
Mark explained: "Most of the other boats are a similar size, but they will have ten people crewing them. We have replaced that with two people, meaning we will have to survive on fifteen minute catnaps as we will be sharing the jobs of ten people between two."
Explaining his decision to be part of just a two-man team, Mark said: "I think if I went on a fully crewed boat, the likelihood is that I'd be a passenger. Because it is just me and Mick, I have to contribute, meaning I'm actually involved in the race."
Mark, who will marry his fiance Simone next month, will be aided on his journey by specially developed technology to help him navigate.Mark said: "There are two guys, our reserve skipper Ian Travers, and Adam McCarthy a software developer, who have really helped. I will be testing this software, which is an exciting development from my point of view, and will hopefully lead to other blind people becoming involved in sailing.
"The danger with being a blind person doing these events is that you may be good enough to get round, but I want to factor out the blindness and we are trying to be competitive and get a result."
Team Daft's race preparation and progress can be followed on Facebook, Twitter and the Team Daft Blog at www.daft.ie/teamdaft. Alternatively, you can visit www.markpollock.com for information on Mark's various events.
stacey.heaney@ulsterstar.co.uk
Ulster Star
18/06/2010