New overpass is named in honour of heart pioneer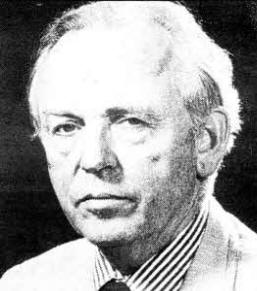 THE new overpass on the A1 carriageway at Hillsborough is to be named in honour of one of Lisburn's most famous sons.
The overpass, which is designed to help ease congestion on the busy road, will be named Pantridge Link in honour of Professor Frank Pantridge, who pioneered the life saving defibrillator.
The decision to name the road in his honour was taken at a meeting of Lisburn City Council's Planning Committee on Monday evening. There had been some debate over the name, with the alternative of 'Harry Ferguson Flyover' also being considered.
Councillor Allan Ewart, who said he had "sympathy" with the request to name the road after Harry Ferguson, proposed it be named after Professor Pantridge, a Freeman of Lisburn. "He is well known in this area and the overpass is on Pantridge's land," he said.
Mr Ewart's proposal was seconded by Councillor James Tinsley, who said he hoped there would be a further opportunity to remember Harry Ferguson in the near future.
"Part of this road is on property owned by Professor Pantridge,' said Mr Tinsley. "Perhaps there will be work further down this road that we can use the Ferguson name for." Supporting the proposal, Councillor William Ward said "both men are worthy of commemoration". He added: "I would support the use of the Pantridge name and hope there will be the opportunity to use the Ferguson name in the near future." Professor Frank Pantridge was a physician and cardiologist who transformed emergency medicine and paramedic services with the invention of the portable defibrillator.
Born in Hillsborough, he was educated at Friends School Lisburn and Queen's University of Belfast, graduating in medicine in 1939. During World War II he served in the British Army and was awarded the Military Cross during the Fall of Singapore, when he became a POW.
In 1950 he was appointed as cardiac consultant to the Royal Victoria Hospital, Belfast and professor at Queen's University, where he remained until his retirement in 1982. There he established a specialist cardiology unit whose work became known around the world.
Professor Pantridge, whose work has helped to save thousands of lives, is also commemorated with a bronze statue, which is situated outside the city's Civic Centre,
Ulster Star
05/11/2010