'Opportunity' for GAC to develop sports complex in Lisburn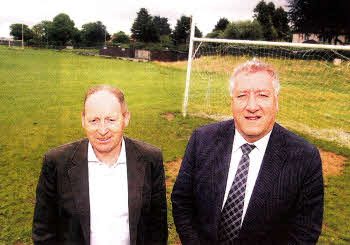 THE chairman of Lisburn SDLP has said the review of Ministry of Defence finances could present a 'crucial window of political opportunity' for St Patrick's GAC to develop its own sports complex in the city.
Ministry of Defence land at Kirkwoods Road, currently leased to Lisburn City Council, has been identified by the club as its preferred location to develop its own complex.
And Pat Catney, who is also a member of the St. Patrick's, said the financial review being carried out by the new Coalition Government at Westminster provided the "perfect platform" for exploratory discussions between the Army and the GAA on a permanent arrangement. Under the terms of the current rolling three year lease deal between the City Council and the MoD the six acre site at Kirkwood's Road is sub let on a yearly basis to the trustees of the GAA club.
"inevitable uncertainty" surrounding the leasing arrangements meant St. Patrick's was unable to put in place any realistic long term development plans.
"The Ministry of Defence and the Council is to be commended for the way that they have both continued to recognise the needs of the club'" he said.
"However with the hundreds of youngsters now being coached on a weekly basis as well as having to cope with the training and playing pressures of our various Senior and underage teams the problems are self evident.
"Clarity is required if the club is to achieve its ultimate objective of being a fully functioning and integral sports element of the Lisburn area.
"The development of a modern playing complex and the necessary associated facilities would help St. Patrick's to continue delivering its total community
Ulster Star
30/07/2010