Successful plant sale for St. Pat's pupils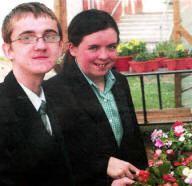 YEAR 11 pupils from St Patrick's Academy, Lisburn held a very successful plant sale on June 1. The pupils are following the Princes Trust programme which aims to develop attitudes, skills and abilities for success in life.
The event, which was attended by parents, staff and residents of St Paul's Court in Lisburn, incorporated features from many different subjects. All plants were lovingly nurtured by the pupils in a custom-built poly tunnel during Horticulture lessons. The array of delicious delights prepared and served by the pupils was testimony to the culinary skills gained over the year in their Catering class.
All present commented on the scrumptious food which included apple pie, fifteens, buns and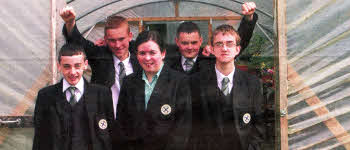 biscuits all served with tea and coffee.
The group, calling themselves Green Army Enterprises, spent weeks making leaflets, posters and invitations to promote the event. The lucrative venture was a massive success as all plants, hanging baskets and pots sold out very quickly raising over £300.
Ulster Star
18/06/2010