Staff take the high road to raise funds for rare brain disease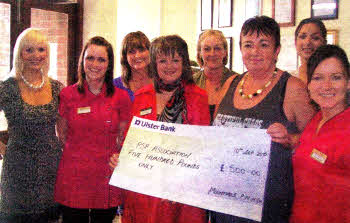 THE Staff at Mountvale Private Nursing Home in Dromore have taken that extra step to help raise money for a potentially rare degenerative brain disease known as PSP Progressive Supranuclear Palsy.
Nurse Manager Edith King and seven of the female staff who work at the Nursing Home scaled Northern Ireland's highest peak - Slieve Donard - in July to raise £1000 - £500 of which will go to PSP Association after one of the home's residents Jim Beggs died of the condition.
PSP involves the death of neurons (nerve endings) in the brain and in time the patient loses control of their balance, movement, vision, speech and the ability to swallow. Over time PSP can rob a person of their ability to walk, talk, feed themselves or communicate effectively with the world around them, yet they remain mentally alert.
Staff watched as Jim Beggs, a 'tall strapping man', quickly deteriorated after contracting the condition before he passed away last year.
Edith King said his death affected many of the staff so much they wanted to do something to help.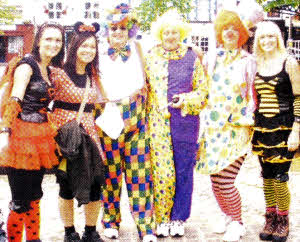 "PSP is such a rare disease and not everyone knows of it or has even heard about it, so many people even now are wrongly diagnosed when they actually have PSP," said Edith. Quite a few of us are good walkers and some are hill walkers so that is where the idea of raising money through walking came from."
While doing the walk they were given support from the Dromore In Action Walking Group who were doing a similar walk for Habitat. "We had a lot of bereavements last year but the death of this gentleman deeply affected us. It was heart breaking to watch and one that our staff will never forget," said Edith.
Altogether the walk raised £1000, some of which went to the Residents Comfort Fund while the rest went to the PSP Association
Ulster Star
01/10/2010