Snow causes chaos in Lisburn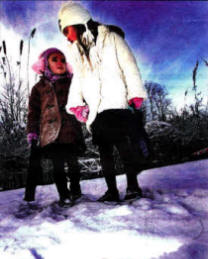 St Joseph's Primary School pupils Sophie Hull and Shannon Johnston make their way to school. US4810-108A0
WINTER hit Lisburn with a vengeance this week as heavy snowfalls and severe ice made road conditions in the city treacherous.
Snow on Monday afternoon caused traffic chaos in the city centre as motorists battled to make their way home.
Journeys which usually took mere minutes took over an hour, with many of the city centre streets gridlocked. Many schools throughout the city closed their doors on Tuesday, with shops and businesses also choosing to close early to allow staff to make their way home safely.
Belfast International Airport at Aldergrove was closed on Monday afternoon. It re-opened on Monday evening, but delays have continued as other airports across the UK have also been affected.
The wintery conditions continued throughout the week, with a thaw predicted for the weekend.
julieann.spence@utsterstar.co.uk
Ulster Star
10/12/2010