Lisburn canoeist died 'doing something he loved'
INQUEST TOLD OF ATTEMPTS TO SAVE LIFE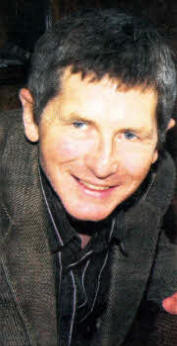 A LISBURN man who lost his life in a tragic canoe accident died "doing something he loved", a coroner said this week.
Stephen Chapman, who had moved to Coleraine, died in December 2009 after his canoe capsized at Carnroe weir on the River Bann. Coroner Suzanne Anderson said she was "satisfied from the evidence that the death was accidental in nature".
Mr Chapman's widow Lesley told the inquest that her 47-year-old husband' a university administrator' left their home on the morning of Sunday, December 13 in "good form".
"He just really remarked on the beautiful day it was' cold and frosty but clear'" she said.
Mrs Chapman said her 14-year-old son Duncan joined her husband on the trip he was leading, which was called a "family picnic paddle".
Dr Martin McClenahan, who was part of the five-man team on the expedition, told the coroner that, during a lunch break at the picnic facilities at Carnroe, Mr Chapman decided he was going to try to navigate the weir.
Dr McClenahan said the water was at a high level which made getting over the weir "appear more manageable than during summer months".
He said after Mr Chapman's canoe capsized he joined other memners of the party in trying to tow Mr Chapman' who was by then unconscious' over to the bank to start CPR.
"His pupils were dilated and there was no pulse and no reaction from mouth-to-mouth resuscitation." Dr McClenahan said he performed CPR on Mr Chapman for around 30 minutes' until the ambulance service arrived.
Mr Chapman was the only member of the party to attempt navigating the weir.
"The water was flowing extremely fast and there was a great volume,' said Dr McClenahan. "Just about two or three splashes of water in his canoe from the back splash would have been enough to capsize it. It happened in less than a minute"
Fellow canoeist Martin Swain was travelling with Heather Barr in an open canoe when she shouted at him to come and help. He said Mr Chapman would have been in the water for four to five minutes before they got to him. He said while trying to get Mr Chapman to the shore, their canoe also capsized.
The coroner said the post-mortem showed that Mr Chapman, who was physically healthy, died due to "drowning in fresh water".
In her findings' Ms Anderson said: "I am satisfied from the evidence that the death was accidental in nature and it is clear that Mr Chapman was doing something that he loved and I hope that is of some consolation to his family in this tragic death."
After the inquest, Mrs Chapman said: "This was a tragic accident that happened when he was doing something he loved to do. We would just like to thank everyone who was involved in the attempted rescue."
Ulster Star
02/07/2010