Remote control boats `used for illegal poaching'
DEPARTMENT INVESTIGATES ANGLERS' COMPLAINTS
by STACEY HEANEY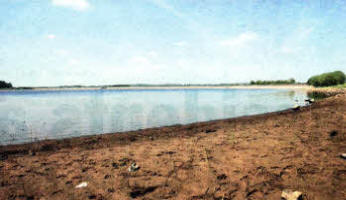 AN investigation is underway by the Department of Culture, Arts and Leisure following reports of illegal poaching at Stoneyford Reservoir. Concerned local anglers contacted the Star to report the use of remote control boats in the area which they say are illegally catching up to 100 fish at a time as they deploy nets into the lake.
One local angler, who pays the £80 permit per year to fish at Stoneyford Reservoir said: "This has been ongoing for months. DCAL stock the reservoir' they put 1,000 brown trout in only a month or two ago' but you will find hardly any fishermen fishing there now as there is nothing to catch because of the poaching.
"The poachers are sending out remote control boats which drop nets out of them, taking maybe 100 fish at a time. Before you couldn't get genuine fishermen out of there, now there is not the same amount of fishing going on because nobody is catching anything.
"I don't think DCAL is doing enough for the fishermen; there need to be proper controls put on Stoneyford. There are people fishing and leaving their rubbish behind and the genuine fishermen are having to go around and tidy the area up. There are rats running around now because of the rubbish, and local youths were rallying their cars right around the area until the Police put a chain and a lock on the fence. That will stop the youths, but it is not detering the poachers."
A spokesperson for the Department of Culture, Arts and Leisure confirmed that an investigation into illegal poaching on Stoneyford Reservoir is currently underway. The spokesperson said: "The Department has received reports of alleged illegal fishing at Stoneyford Reservoir including the use of small boats to deploy nets. This will be investigated by local officers. Seven rods were seized recently at the reservoir from anglers suspected of fishing illegally."
stacey.heaney@ulsterstar.co.uk
Ulster Star
16/07/2010