Local man drowns in tragic Australian accident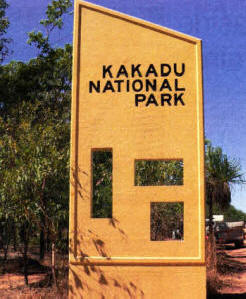 A CURATE from the Church of the Nativity in Poleglass has spoken of the great loss and sadness within the community after backpacker Tony Charles Norney died tragically in Australia in a drowning accident at a popular tourist spot in the Northern Territory at the weekend.
Father Vincent Cushnihan said that Mr Norney (27), who had lived in Colinvale, had worked in Australia for three years and was described by many who knew him as the 'life and soul of the party'.
Saturday's tragedy occurred at the Kakadu National Park, a spot made famous as the setting for the 1986 film Crocodile Dundee. Mr Norney went into the water at a billabong, or watering hole. Although visitors are strongly advised not to enter the water for fear of the crocodiles it is believed he got into difficulty while swimming alone and drowned.
Police and park rangers spent three hours searching the area before his body was eventually found in seven feet of water on Saturday evening around 10pm.
It is understood that he had only recently moved to Darwin in northern Australia and had been due to start a new job this week. It is believed that he was the only one of the group that entered the water.
He was exploring the area with a group of about 20 tourists from across the UK when he went for the swim. The other backpackers raised the alarm when he failed to come to the surface.
Police say there was no sign that he had been taken by a crocodile.
"People in the community who would have known Tony have been sharing their sense of real grief and shock of such a waste of a young life," Fr Cushnihan said.
"There has been a profound sense of shock within the community and a reaction of sympathy for the family. There is a deep sense of anguish and pain that such a young life was tragically cut short."
Tony lived in Colinvale before he moved to Australia to seek work. His parents moved out of the area ten months ago. He also leaves a brother, Leo.
Fr Cushnihan said: "He was with a group on a sight seeing weekend trip and he just decided to go for a swim but it seems the current was just too strong for him.
"He was a popular man who was the life and soul of the party. He had a good personaility and was well known.
"It is ansolutely tragic to see such a young life that had so much potential lost." Superintendent Louise Jorgensen from the Australian Northern Territory Police said that Mr Norney was with a group of 20 backpackers, mostly from the UK, many of whom were working in Darwin.
She said Mr Norney was not a strong swimmer and went for a swim in a billabong when he got into difficulty.
"Police were contacted at about 7.15pm'" she said. "The man had gone for a swim in a billabong. He went for a swim in an area which is known to have crocodiles, despite the fact that there were signs and he was not a strong swimmer.
"There were numerous people watching but they did not enter the water for fear of crocodiles."
She said investigations into his death were still ongoing.
"This is a very tragic death'" she said.
"It doesn't appear that he was taken by a crocodile, just that he wasn't a strong swimmer and appears to have got into some difficulty."
Ulster Star
23/07/2010