Tributes paid to the local DJ who 'will never be forgotten'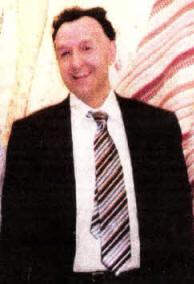 TRIBUTES have been paid to well known Lisburn man Trevor Chesney who has died following a short illness.
Trevor, who was a resident DJ for many years at the Down Royal Inn, and also presided as DJ on a regular basis at the Hibs Club in Longstone Street as well as a lot of private functions, passed away on Sunday 7 November aged 52.
Trevor lived at Maralin Avenue in Old Warren, had a huge passion and knowledge for music, working for many years in Caroline Music and the Gramophone Shop in Belfast.
His enthusiasm and knowledge earned him great respect within the music industry, and he recently became a contributor to the Sunday Morning Show on Cool FM presented by Gary Myles.
He also had a long and established career as Warehouse Manager at Hillside Textiles in Belfast.
Trevor took ill earlier this year and was treated for cancer at Belfast City Hospital initially, and later taken to Lisburn Intermediate Care Home.
He was always most appreciative of the care that he received, and was constantly surrounded by many visitors - family, friends and colleagues, all of whom will miss Trevor greatly.
Last week tributes were broadcast to Trevor on Cool FM and U105 Radio shows. Eric Dowds, one of Trevor's best friends, paid a heartfelt and emotional tribute at his funeral.
Hundreds of friends attended his funeral at Ronnie Thompson's followed by burial at Blaris Cemetery on Wednesday, November 10.
Director of Hillside Textiles where Trevor worked, Paul Mills, paid a warm tribute.
Mr Mills, who worked with Trevor for 28 years said he would be sadly missed by all his friends and family but was someone who would never be forgotten.
His kind, considerate and helpful manner, and his enthusiasm for life and helping those around him, will never be forgotten, he said.
"Indeed such was Trevor's passion for life, that he quite simply never complained about the day to day matters that concern most of us. He would do anything for his friends, day or night, and he looked forward to every day in life - whether it was a Monday morning or a weekend, whether it was summer or winter.
"Trevor was proud to have worked his whole life, and rarely missed a day through illness. He was first to arrive at work and last to leave - extremely loyal, hard working, trustworthy and dependable. A lesson to us all.
"Indeed during his last couple of days, when asked how he was feeling - never one to complain - Trevor's reply was 'not so bad'. "To the many people who knew Trevor, it was indeed a great pleasure to have known him."
Trevor is survived by his mother and brothers Robert and Michael.
Ulster Star
26/11/2010