Jackie urges locals to join in the `wig walk'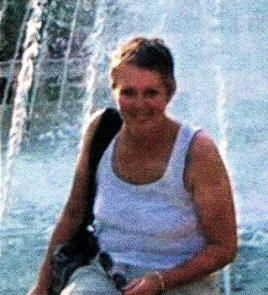 LISBURN woman Jackie McClelland, who was diagnosed with breast cancer three years ago, is calling on people from Lisburn to stepout for a good cause this weekend.
She wants residents to take part in the Friends of the Cancer Centre's annual Wig Walk along Atlantic Drive in Downings, Donegal on Saturday,October 2.
The Wig Walk is a 10 mile sponsored challenge along the Atlantic Drive to support the Friends of the Cancer Centre and the projects it funds that help cancer patients and their families in Northern Ireland. A big issue for many cancer patients is the loss of their hair through cancer treatment. All Wig Walk walkers are therefore asked to wear a wig to show their solidarity and support. Wigs and T-shirts are provided for the walk.
Jackie, who underwent courses of chemotherapy and radiotherapy and a masectomy after she was diagnosed with breast cancer, completed the 10 mile walk last year.
"It really is family friendly, suiting walkers of all abilities and it offers such fantastic views as you go that the time seems to fly by," said Jackie. "It's a great day out and I would urge as many people as possible to come along this year to Downings to give it a go.
Friends' is the charity of our regional centre of excellence in cancer care, which is based at the Belfast City Hospital. This year marks the charity's 25th anniversary of being a 'friend in need' to thousands of people facing cancer right across Northern Ireland. It works tirelessly to make a real difference to thousands of cancer sufferers and their families by funding important research, equipment and patient comforts, including the Glenview residential facility, for those who'd otherwise have to travel a distance for regular treatment."
Participants can bring along their own wig but fun wigs are provided for the walk or you can even dress up in full costume.
The registration fee is £5 and participants are encouraged to try to raise a minimum of £100 through sponsorship. Under 18s must be accompanied by a parent or guardian.
For further details visit www.friendsofthecancercentre.com, or contact coordinator Sean McMahon on 077 4098 5082 , or the 'Friends' fundraising office on 028 9069 9393.
Jackie McClelland
Ulster Star
01/10/2010