4th Lisburn BB Company ready to celebrate 40th anniversary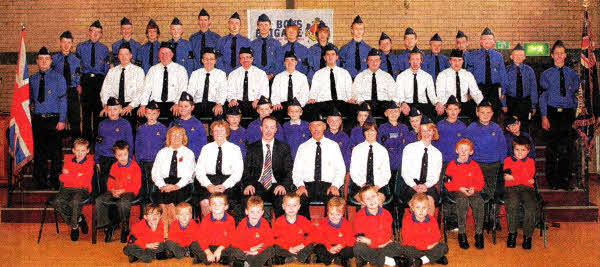 40th Annual Enrolment Service of 4th Lisburn
4th Lisburn Company of the Boys Brigade are celebrating their 40th Anniversary this year and a number of events have been planned.
The company, attached to Lisburn Congregational Church, was formed in 1971 by Mr Harold Clark who still has a keen interest in the work of the company.
Fun
In excess of 50 boys in the age range 4 to 18 meet each week in a safe environment and have fun participating in a balanced and challenging programme. They learn about community issues, participate in sport, develop personal skills, make lasting friendships and their efforts and achievements are recognised through the BB Badge award scheme including Duke of Edinburgh's
Award.
The company has organised a number of events the first of which is an Anniversary Concert on Saturday March 5 at 7.30pm. Several of the boys and young men will take part along with the Boys' Brigade Centenary Choir and Mr George Edgar (soloist).
A re-union event is planned for Saturday April 9 to which all past members are invited and a Celebration Service on Sunday evening 10th April. The company are keen to make contact with past members and would like them to telephone the Company President, Robert Orr 9258 8684 or Company Captain, Uel Mackin 9267 7243. Old photographs or memorabilia that former members can give or lend to the company would also be appreciated.
Ulster Star
28/01/2011