True story inspires Alison's debut novel
Moira woman's book spans nearly sixty years
by JULIE-ANN SPENCE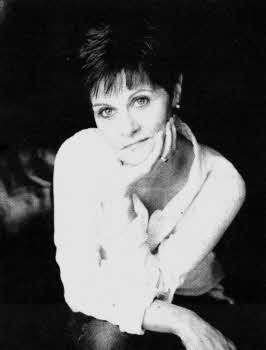 Alison Clarke
MOIRA woman Alison Clarke has put pen to paper to bring to life the story of two independent young women.
Based on a true story, 'Not A Day Passes' spans a period of nearly sixty years commencing in the midst of the Second World War.
This poignant human-interest story creates an emotionally complex tapestry as it explores society's changing attitudes towards women, mental illness, illegitimacy and divorce.
1943 and in Plymouth, Devon, feisty but sheltered Kate Aldworth craves independence from her loving but crushingly conservative parents.
In Maitea, sultry Dutch nanny Evelien van der Post is living life to the full, despite the ravages of war.
Three years later both young women are happily married and living in a foreign land: Kate in America and Evelien in England. Although they will never know each other, their lives become inextricably linked in the most heartrending way when the principled Kate is forced to make an impossible choice; a choice which cannot bring joy to one without bringing utter devastation to the other.
"Based on a true story and commencing in the midst of the Second World War, Not A Day Passes explores the complex, multi-layered, often fragile and at times overwhelming terrain of human relationships, explained Alison.
"It charts the lives of two feisty independent young women over a period of nearly sixty years and in doing so digs into the kind of moral quandaries most of us seldom have to face. It begs the question 'what would I have done in their situation?'
"The story is a vehicle for themes of integrity and morality," she continued. "It is about women and the awful things that happen to them.
"I knew aspects of the story about 25 years ago and then ten years ago the rest of the facts emerged and then I thought it was a story that really had to be told," she concluded.
Alison is already working on her second novel, a sequel to 'Not a Day Passes'.
'Not a Day Passes' is available to buy locally at Waterstones in Bow Street, as well as online from Amazon.
julieann.spence@ulsterstar.co.uk
Ulster Star
11/11/2011