Teenager's charity that allows you to give a special gift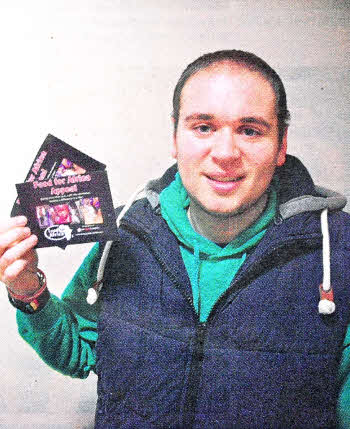 Andrew McMurray
A LISBURN teenager has set up a charity, The Agape Foundation, to do his bit for the wider community. And while he has long term goals to set up an orphanage in Africa, business management student Andrew McMurray is starting in a smaller way this year by giving local people the chance to buy a Christmas gift that could change lives in Ghana.
Andrew decided he wanted to do something meaningful and worthwhile with his spare time after spending his gap year in Ghana. So when he returned in the summer and started university he he moved into action and set up the charity.
Andrew explained: "The idea behind the Agape Foundation is that it loves the unloved, and those that charities often forget about. My dream is to build an orphanage in Africa for teenagers who get pregnant and are therefore rejected by their parents, and people suffering HIV and pregnant and therefore rejected by their families.
"That is the long term plan and it will take a lot of work and planning. I didn't want to wait until I had the capacity to make this happen to start making a difference, so I have started right now doing the little things I can do, and that is what gave birth to the Food for Africa Christmas appeal."
Andrew launched the Food for Africa Appeal recently. It is a way to give Christmas gifts with real meaning this year. Instead of giving someone more socks or another chocolate orange, with the Food for Africa appeal you can send food parcels to elderly, sick and widowed people in Ghana, and give the recipient of your gift a certificate instead. With gifts ranging from £10 to £50 there is a present for everyone this Christmas.
Andrew explained: "My vision is to simply give on to others this Christmas. Christmas is about the giving, not tbe receiving. Knowing someone else has got food that otherwise might not is all I need to make a perfect Christmas."
To find out more, and to buy gift certificates, log onto www.theagapefoundation.com
Ulster Star
23/12/2011