Former Derriaghy school to be turned into community centre
by JENNY MONROE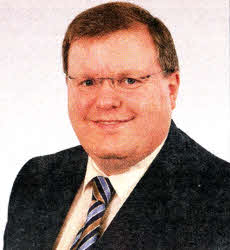 City Council is to enter into a 15 year lease with the South
LISBURN Eastern Education and Library Board (SEELB) in order to use the former building of Derriaghy Primary School as a community centre.
In addition to this lease £12,000 has been put up towards the refurbishment of the former school.
Lagan Valley DUP Assembly member and member of the Stormont Committee, Alderman Jonathan Craig, has welcomed the decision by the Council.
He said that this was great news for Derriaghy and a demonstration of their local council working on their behalf.
Speaking at the Council's monthly meeting on Tuesday night Mr Craig said: This is a project I have been working and lobbying the SEELB on for a considerable period of time. "Everyone was shocked and angered after the SEELB decided to close the school; however this decision goes to demonstrate that the building can be used for the community benefit and is put to use." He continued: "I have been working on this issue since day one, hand-in-hand with the local community who put this proposal to me. Since the schools closure I began put this suggestion to the Chief Executive of the SEELB, Stanton Sloan.
"I therefore am pleased to see the deal made and agreed by Council on Tuesday night in addition to a commitment to provide £12,000 worth of funding in order to pay for the refurbishment of the former school for community use. I want to thank Stanton Sloan, the SEELB and Council staff who have made this possible."
Ulster Star
02/12/2011