Balloon release to remember lost babies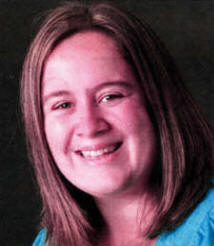 A BALLINDERRY woman who founded a charity to help those dealing with the loss of a baby is holding a special event next week.
Helen Savage, who lost her baby son Samuel, is holding the event at Belfast Castle on Sunday, October 16 at 3pm and inviting parents affected by baby loss to join them.
Bereaved families will have the opportunity to write a short message on a tag for their baby before releasing the balloon into the air.
The charity, which was founded when a group of bereaved mothers met online and decided to set up an internet support forum, recently opened up new offices at Carrickfergus.
The event and the charity receives cross party support from Assembly members as the emotion experienced by families crosses all boundaries.
The organisation was granted charitable status in 2007 and is now branching out into offering support meetings, memorial events and a number of other projects. The charity was officially launched in September 2009 at Parliament Buildings Belfast in a reception hosted by MP Jeffrey Donaldson. Life After Loss representatives and assembly members released 24 doves from the front steps of Stormont, each dove representative of one of the 24 babies who die each day on the province.
Life After Loss does not just offer support to families in Northern Ireland but throughout the UK and beyond. Online forum members hail from all across the UK USA and even as far as Australia. For more information on Life after Loss log onto their website www.lifeafterloss.org.uk
Ulster Star
14/10/2011