Hillhall YFC celebrates 60 years with re-union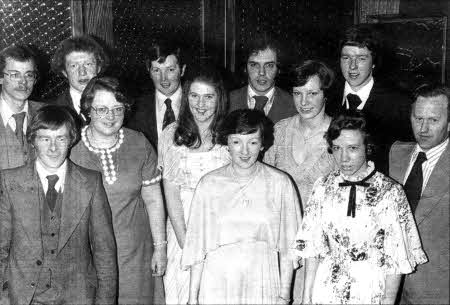 The Hillhall YFC Committee photograph taken in 1976 at the 25th anniversary dinner.
HILLHALL Young Farmers Club will be celebrating 60 years of fun and friendship on Friday, November 18 in La Mon House Hotel.
The club have had many members over the years and want a good turnout to celebrate this fantastic milestone in its history.
The club have taken part in many events and activities over the years from fundraising, supporting charities, competing in YFCU competitions, entering floats in the Lord Mayor's Parade and many members have represented the YFCU abroad on exchange trips to countries such as, Australia, Canada and New Zealand. More recently, for the second year in a row, the club has won the Most Efficient Club competition in County Down.
The club hope members can join them to renew old friendships and refresh memories. Contact Alex Sleator on 07754377579 to book your tickets.
Ulster Star
21/10/2011