last expedition to finally prone giant snakes exist
by MARY MAGEE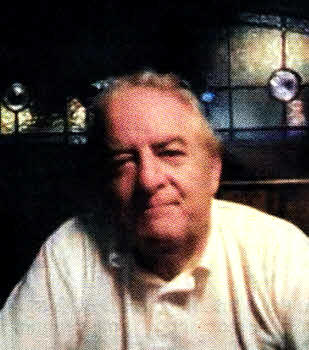 Mike Warner
LISBURN adventurers Mike Greg Warner and are planning to take part in a potentially dangerous ground expedition deep in the Amazon in Peru this summer to find proof once and for all that a new breed of a large snake unknown to science exists.
The pair plan to collect DNA close to the area where the once mythical giant anacondas live. They are looking to photograph items such as cartilage, blood, bones, teeth or scales.
They believed they already had photographic proof when, in March 2009, they were on an expedition in the Peruvian Amazon when they snapped a picture of a snake measuring 40metres in length known to the indigenous tribes as Yacumama or Black Boa. But they have been told that they now need DNA evidence.
They will be joined on their latest expedition by well known renowned snake scientist Jesus Rivas from Venezuela, Professor Ian Montgomery, an ecologist from Queen's University (subject to teaching schedule), Deborah McLaughlin who will look after aircraft, chartering, permits and guides, Jose Valles Padilla a guide and translator and Greg's brother Steven. They also intend to record their own documentary footage with the assistance of world renowned producer and director Jonathan Schutz. The ground crew will need to be rappelled into some of the more remote jungle sites.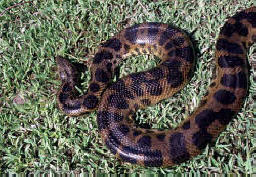 Mike, a retired Cryptozoologist, has spent 23 years researching the subject of anacondas and large snakes. Two years ago he and son Greg believed they had photographic evidence to prove to the
scientific work that an anaconda type snake unknown to science exists. They took the pictures from a low flying aeroplane and while their findings have excited scientists, they are not regarded as the final proof.
Professor Paul Le Blond, one of the world's leading Oceanographers and Cryptozoologist, said their 2009 expedition was 'interesting' while Professor Montgomery of Queens said: "I still believe there is something unexplained going on that is worth investigating systematically."
Their expedition is expected to take place in August where they will investigate four major sites at the Napo and Amazon Rivers and follow large trails in the jungle.
Recently Mike returned from Canada as part of his 23 years of research and spoke to eye witnesses who had seen tracks formed by a large snake disturbed after a bridge was dynamited in 2003. Eye witnesses described the snake as being brown and as long as a telegraph pole.
Greg, who recently returned from a 12 day trip to the Galapagos Island in the Pacific Ocean studying ecology, said: "We have done enough research now, all we need to so is now track this snake down. We need scientific proof so that we will not be questioned any more but we are confident we will do this.
It's time to go down onto the ground. We are excited about this trip. We have been told the ground expedition is very dangerous and local tribes warn that if we get within 100 paces or 250 feet of the animal we will be dead. This will be our final expedition.
"My dad is not keen on the ground expedition due to the dangers involved but it will draw this to a conclusion. We are the only people who know where it is. We are just one step away from tying
this research up. We know specifically where they are. We feel it is an species unknown to science." The only remaining barrier now to the trip is finance. They are inviting six cash sponsors donating $7,000 each (£4.5K) and five equipment sponsors for items like specialist clothing and commercial photographic equipment.
"If we do not get the funding then we will have to wait until the following year but we are optimistic that we can go in 2011" Greg said.
Expressions of interest from sponsors and online donations can be made at www.bigsnakes.net Already their Warner's official website has attracted 1.5 million hits with 1.34 million file downloads.
Ulster Star
14/01/2011