Family's drive for asthma charity continues with fundraising night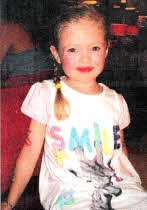 Poppy Laverty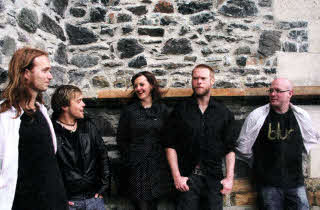 Whanau, one of the bands performing at the charity night
A LOCAL family, who have been busy fundraising for charity, are planning an entertaining evening to raise even more money.
The Laverty family recently held a bag pack at Sainsbury's in Sprucefield to raise money for Asthma UK NI. It was just one of many events being planned by the family and the next event, a charity night, is set for next month.
Mother Michelle decided to raise money for the charity after youngest daughter, five year old Poppy, was diagnosed with the condition.
The family say they have received tremendous support from the charity and the Laverty's are keen to show their gratitude by raising as much money as possible for the worthwhile cause.
The latest fundraising effort will be held in Lisburn on Saturday October 8.
Local bands Whanau and Pretty Cartel will be providing the musical entertainment on the eight. There will be a raffle, an auction, sponsored waxing and a disco later in the evening.
A few of the prizes include an overnight stay at Jury's Inn (B&B) in Belfast and Dublin, a signed Linfield football, a signed Ryan Giggs photograph, gift vouchers for driving lessons and a £500 Venture portrait.
"This is our second event," explained Michelle. "The bag pack at Sainsbury's was our first event, which was very successful.
"We hope this event allows everyone to support a great charity. We all know someone with asthma and what a great way to support the charity by attending the charity evenrng and having fun."
For further information, including venue details, or to buy tickets, priced £7.50, contact Michelle on 07514899439. julieann.spence@ulsterstar.co.uk
Ulster Star
23/09/2011