Locals remember the unlikely star of the green baize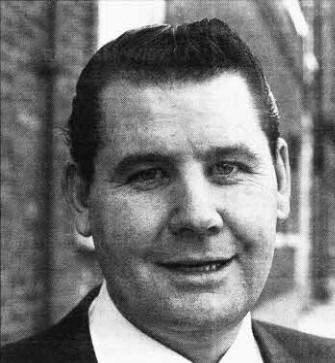 Len Ganley
THE RECENT death of legendary snooker referee Len Ganley brought back memories for locaIs who once knew him not as a celebrity of the Crucible Theatre in the 80s but as a real character around Lisburn.
Len (68), who originally came from Lurgan, died last Sunday at Craigavon Area Hospital. But in the 1960s, before he became an unlikely star of the snooker boom, he lived at Longstone Street where he met and married his wife Rosaleen who is also from the city.
His brother Roy lived in Roseville Gardens near Hilden close to Billy Andrews, former President of the Snooker Referees' Association who remembers Len well.
Len worked in a variety of jobs around the city including a chimney sweep, milkman, taxi and bus driver before he became an international snooker referee.
Billy recalls meeting him over 40 years ago, long before he became well known, and they had remained friends since.
"He worked in a lot of jobs and did a bit of this and a bit of that," Billy recalls. "He was a real character."
At the time Len was playing snooker in the Hibernian Hall in Lisburn but also began to get interested in refereeing.
It was while in England that Len went to an exhibition match to watch then world snooker champion Ray Reardon. Fortunately for Len the referee who was supposed to officiate didn't turn up so Ray turned to the audience and asked if anyone had experience,
Len volunteered for the job and afterwards encouraged him to take up refereeing as a career.
Before long Len was officiating at major snooker games and went on to referee the world finals in 1983, 1987, 1990 and 1993.
Billy, who himself was semi professional and travelled worldwide, often bumped into Len. Having got a lot out of snooker, Len put a lot back. He coached children in Drumgor in Craigavon at both snooker and refereeing. He also did a lot of charity work, organising golf days. It led to him being awarded the MBE.
"He was so generous, if anyone approached him to help out in a fundraising event he was always more than willing" said Billy. "That was the sort of him, nothing was never any bother.
"He really enjoyed the fame. When he travelled to China with Steve Davis and Jimmy White - who were big stars back then - it was as if Len was the star because he was getting the best of everything, including the best room, and he loved that. He also loved working with the likes of those stars. But most of all he was a first class man. He will be very sorely missed and not just in the snooker world." Len retired from referring in the 1990s but his son Michael followed in his footsteps and is now a tournament director travelling all around the world.
Len is survived by his wife Rosaleen and children Michael, Angela, Barry, Pauline, Patrick and Martin. His funeral was held at St Paul's church followed by interment in St Colman's Cemetery.
Ulster Star
09/09/2011