New Year message from Lisburn Mayor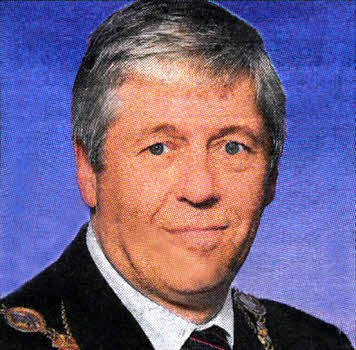 Mayor, Councillor Brian Heading
THE Mayor of Lisburn, Councillor Brian Heading, extended his best wishes for the New Year to all residents in the City area.
"On behalf of all the elected members of the Council I wish every person in the greater Lisburn area a peaceful new year and a joyful 2012," said the Mayor. "The festive season is a happy one for many of us and a time when we can spend time with family and loved ones, but there are also those of us who through illness, loss, or problems in life find the season a difficult one to deal with.
'As we move into the beginning of 2012 let us be aware of those who are not as fortunate as ourselves and regardless of our religious or spiritual beliefs, embrace a form of kindness to others," he continued.
"We should appreciate all the good things, all the positive things we have in our lives and be grateful for the small, but very important things we cherish.
"I would like to take this opportunity to thank all my colleagues on the Council for their support since my election as Mayor, and I would also like to thank the Deputy Mayor, Councillor William Leathem, for all his help and support over the Christmas period as it is an extremely busy time for the Mayor's Office," concluded Mr Heading.
Ulster Star
30/11/2011