Mother's plea to back meningitis vaccine campaign
by JULIE-ANN SPENCE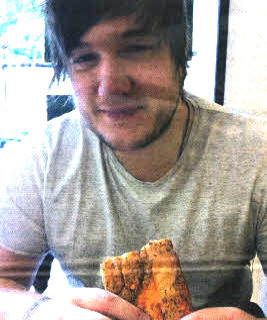 Andrew on his 22nd birthday
A LISBURN mother is urging local people to support the Meningitis Research Foundation's 'Counting the Cost of Meningitis' campaign.
Avril McComb has first hand experience of meningitis after her son Andrew was diagnosed with the potentially fatal disease when he was just eighteen months old. Thanks to Avril's quick thinking her son is now 22 and enjoying life at university. However, for many others the ending is not so happy.
"When my son was eighteen months old he was diagnosed with chicken pox," explained Avril. "It didn't look like chicken pox to me and I insisted on taking him to the hospital. At the time the Royal didn't want anyone at the hospital who had chicken pox so by fluke we were sent to Belvoir Park Hospital and within an hour he was on a life support machine and he was literally dying with septicemia.
"Because we had got him so early it hadn't be able to get. around his body. He fought hard and came out the other end. He is now 22 but he is one of the few who actually survive."
Avril recently attended an event with the Meningitis Research Foundation and was shocked that she was the only parent there whose child had survived. She is urging local parents to make sure they know the signs of meningitis and she is also asking people to sign up to the Meningitis Research Foundation's 'Counting the Cost of Meningitis' campaign, which is calling on the government to make a meningitis vaccine available.
"My son is a rare case," she continued. "If you do get it early enough and the vaccine is made available then people's lives can be saved.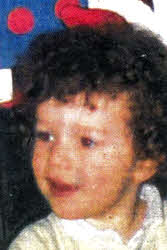 "If I didn't know the signs and symptoms then things could have been very different. Time is against you and every hour that ticks by is vital. As it was he only had a 50:50 chance of surviving but if we had waited any longer he wouldn't have survived at all.
"It is heartbreaking to hear about people who didn't survive and I don't want other parents to go through that."
The Meningitis Research Foundation launched the 'Counting the Cost of Meningitis' campaign in September and local people can find out more about the campaign, as well as the signs of meningitis online at www.meningitis.org.
Diane McConnell, NI Manager of the Meningitis Research Foundation explained: "'Counting the Cost of Meningitis' shows how those who survive can struggle to come to terms with the impact of these horrific diseases which change lives forever. Our campaign makes practical recommendations to Government to reduce the burden of disease through vaccination in the UK.
"Vaccination provides peace of mind across the country and we are urging everyone across the UK to sign our online petition at www.meningitis.org/sign," she said.
julieann.spence@ulsterstar.co.uk
Ulster Star
18/11/2011