Former Friends' pupil whose books are a TV hit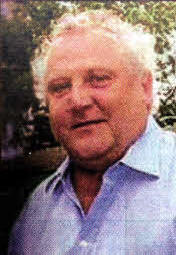 THE BBC drama series 'Zen' has had viewers enthralled on Sunday nights. But it may have been left them with one riddle to solve - how did the English born author of the books on which it is based come to be one of Friends' School's most famous former pupils?
'Zen', which ended its run on BBC1 last week, centres around Rome detective Aurelio Zen, who finds it tough being the onIy honest cop in town and was broadcast to widespread acclaim.
It is based on a series of books by Michael Dibdin, who was born in England nut spent 11 years at Friends', becoming Deputy Head Boy in his final year.
Michael, who passed away in 2007, was born in Wolverhampton in 1947 and travelled around with his family for the first few years of his life until he insisted the family make somewhere their home.
The Dibins settled in Lisburn and from the age of seven Michael was a pupil at Friends', where he was instilled with a love of English by his teachers, including George Graig and James Simmons.
Several years ago former Friends' School Principal Mr Arthur Chapman met Michael, who reflected on his time at the school. Speaking about two of his favourite teachers he said: "George taught me to discriminate and Jimmy to enjoy. I can't imagine being me without them both."
After leaving Friends' in 1965, Michael went on to university and graduated from Sussex with an English degree, before going on to study at the University of Alberta in Canada and qualifying as a teacher.
After moving to Italy in the 1980s, he continued to write and the character of Zen made his first appearance in Ratking in 1988. The book won the Golden Dagger Award for the best crime novel of the year.
He wrote other novels but Zen remained the staple, with eleven novels being published.
Michael was awarded the French Grand Prix de Litterature Policiere in 1994.
He died after a short illness on March 30, 2007, aged 60. However, his best known character lives on, on the small screen and in the pages of Michael's many novels.
Ulster Star
28/01/2011