Pupils on song for movie magic fundraiser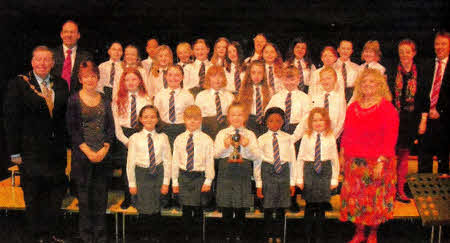 The Lisburn Central Primary choir.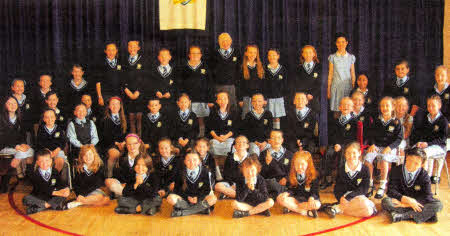 The St Joseph's Primary School choir.
OVER 100 primary school pupils from Lisburn Central, St Joseph's, Christ The Redeemer, Academy Primary Schools and students from University of Ulster will be in harmony performing favourites at 'The Magic of the Movies' next Wednesday May 25 at Lagan Valley Island to raise funds for the Parents Advice Centre (PAC).
Pip Jaffa, Parents Advice Centre CEO, commented: All our children need to be given the best possible start in life, they need to be encouraged, guided and supported to reach their full potential.
"The children of today will be the adults of the future and as a society we should want our children to grow up in an environment that respects their rights, in a safe and stable family and in a community that values their contributions."
Raymond Walsh and Kathryn Holland, soloists in the show said: "We are thrilled to be included
in the line-up for the Magic of the Movies and we are appealing to Lisburn companies and residents to sponsor one of our young performing primary school stars and help us to raise much needed funds for this worthy cause."
Donations can be sent to Parents Advice Centre, 2nd Floor, Andras House, 60 Great Victoria Street, Belfast BT8 8BH and if you would like to experience the Magic of the Movies - tickets for the show are available from the box office tel: 92509254. priced £8 (£6 concessions).
Established in 1979, the Parents Advice Centre offers the services to parents and families in difficulties through 4 main areas:
i) Parents Helpline (0808 8010 722) Free & confidential support and guidance for all family members also through appointment and outreach service
ii) Parenting Education -a range of courses and resources for parents and practitioners
iii) Parenting Forum NI - lobbying on behalf of parents to influence policy, practice
iiii) Quality of parenting services
For further information please contact Anne Holland on tel: 028 90310891 or email: fundraising@pachelp.org
Ulster Star
20/05/2011