Vandals strike again at historic Hilden school
by JULIE-ANN SPENCE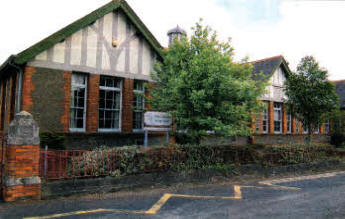 THE South Eastern Education and Library Board says it has taken steps to secure the former Hilden Integrated Primary School after it again suffered at the hands of vandals.
The Board were alerted to the vandalism by a former teacher at the historic school, which closed its doors in 2009.
Mrs. Carol Duffy wrote to the Board to express her concern that the school's front door was lying open.
In her letter Mrs. Duffy said: "I am writing to inform you that Hilden IPS building is lying open and is in need of repair and increased security.
"I was told this week by some past pupils that it was lying open so I drove there last night to check. The front door is fully open.
"These pupils and any staff that have been associated with the school in the past, are upset to see this listed building vandalised and go to waste. Can you let us know if there are any plans for the building and if it will be secured again?"
In response a spokesperson for the Board confirmed there had been repeated incidents of vandalism at the school.
"We can confirm that a contractor has been requested to re-secure this building. This is the fourth or fifth time that we have had to do this and it is typical of the difficulties in managing vacant properties," he said.
"In accordance with Board policy, the property has been put through a trawl of public sector agencies to gauge the interest in acquiring this property. A Housing Association has expressed an interest, but to date nothing has been finalised."
julieann.spence@ulsterstar.co.uk
Ulster Star
28/01/2011