Circling swallows inspire rising Young silversmith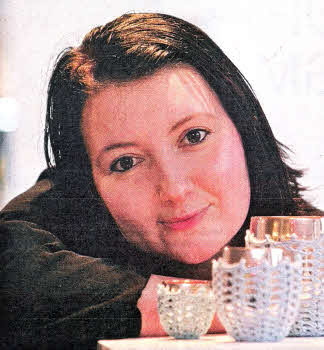 THE graceful sight of a flock of swallows circling outside the window of her workshop inspired Hillsborough silversmith Samantha Moore to create one of her most popular pieces.
Her Swallow Bowls, which are currently on display in her new exhibition at Craft NI in Belfast, include an array of delicate birds circling the inside of gold gilded silver cups.
Samantha is one of the most sought after silversmiths of her generation.
After she completes her Masters Degree in Ritual Silver in May, she is off to London as one of the rising stars of British Silver Week to exhibit at the prestigious Pangolin gallery.
But Northern Ireland audiences have the chance to see her work at Craft NI's exhibition space at its headquarters in Cotton Court in Belfast's Cathedral Quarter.
The Semiotics of Silver exhibition is the culmination of two years of post-graduate research into the use of silver in rituals as diverse as Holy Communion and Japanese tea-drinking ceremonies.
The exhibition runs until February 24 at the Craft NI Exhibition Space, Waring Street. Opening hours are Monday to Friday from 9.30am to 4.30pm.
Ulster Star
14/02/2011