Donaldson pays tribute to one of the finest sons of Lisburn'
Memorial service for Corporal Walker at Christ Church
by JENNY MONROE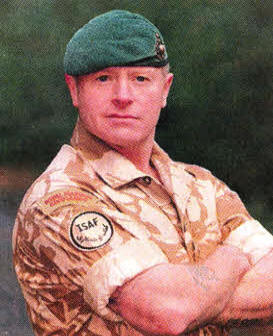 LAGAN Valley MP Jeffrey Donaldson told a memorial service for Corporal Stephen Walker that the soldier who was killed on duty in Afghanistan last year was one of the finest sons of this city of Lisburn'.
The service, which was organised by Corporal Walker's brother Ian, was held on Sunday in Christ Church in Lisburn - almost a year to the day after Corporal Walker, who served with 40 Commando Royal Marines, was killed in an explosion near Patrol Base Almas, in Sangin, Helmand.
The soldier, known as Whiskey to his comrades, was conducting a joint foot patrol with the Afghan National Army at the time. Corporal Walker, who was 43, lived in Exmouth with his wife, Leona and their daughter, Greer, and was also a proud father to his son, Samuel. At the time of his death his wife described him as a 'fantastic dad' and her 'perfect soulmate'. In his tribute Mr. Donaldson described Stephen as "one of the finest sons of this City of Lisburn".
He said: "Stephen was a dedicated soldier, a proud Ulster Scot and a loyal comrade who gave his life for his country. He followed in the proud tradition of Ulstermen like Nicholson, Montgomery, Alanbrooke and others whose names are less well known but who served with equal velour and distinction."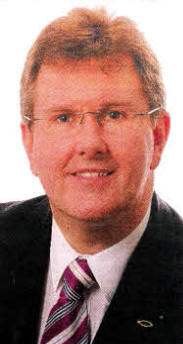 Mr. Donaldson welcomed Mr. Walker's comrades from 40 Commando Royal Marines who attended the Memorial Service. He commented: "Their loss has been great. In the weeks before and after Stephen died, 14 Marines from this unit lost their lives in Afghanistan, each one of them with families who know the terrible pain of grief."
The MP said that Stephen's commitment to his country must now be matched by his country committing to care for his family.
"Stephen leaves behind a family who will forever mourn his loss. We hold them in our thoughts and prayers. As a Member of Parliament, decisions about war and peace weigh heavily on me and on those who represent this nation in the mother of parliaments.
"Just as it is the responsibility of government to take decisions to send our armed forces to war, it is equally the duty of government to ensure that our servicemen and women and their families are provided with adequate welfare and support. Stephen made a commitment to serve his country, now his country must make a commitment to care for his family."
Mr. Donaldson read a poem entitled 'The Soldier' by the poet Rupert Brooke. "It is almost 100 years since the commencement of the First World War in 1914. In that year the war poet Rupert Brooke wrote a poem entitled 'The Soldier' which speaks far more eloquently that I of the sacrifice of so many brave young men in foreign lands," he said.
Concluding his tribute Mr. Donaldson said: "Stephen was a son, a brother, a husband, and a father. Although his parting has been so painful for his loved ones, he will forever remain in their hearts and in the memory of this community."
"We do not say it lightly when we repeat out collective commitment that 'we will remember them'. Stephen was also a soldier, a man of great courage and unstinting dedication to the service of his country. We salute his memory."
Ulster Star
27/05/2011