Mayor hosts reception for UDR members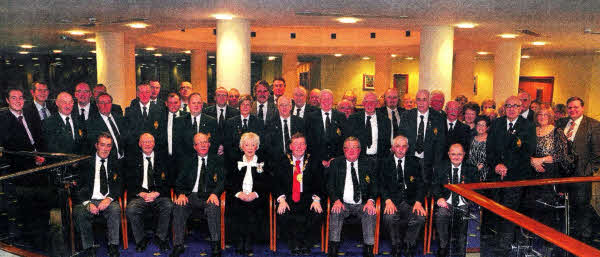 Lisburn branch UDR Association with Lisburn Mayor Paul Porter at the council's reception for the association USO411- 405PM Pic by Paul Murphy
THE Mayor of Lisburn, Alderman Paul Porter has hosted a reception for the Ulster Defence Regiment Lisburn Branch at Lagan Valley Island. There has been a longstanding association between the Council and the Ulster Defence Regiment. Officers and Members of the regiment were awarded Freedom of the then Borough of Lisburn in 1990. Mr. Porter said: "It was an honour to host a reception for the UDR Lisburn Branch as this Regiment was 'formed and raised' in Lisburn after becoming operational on 1st April 1970.
"As Mayor it is a privilege to commend those men and women who served as UDR soldiers and Greenfinches. I would also like to take this opportunity to thank the Regiment for the gift that it presented to the Council, which was a framed Regimental Crest."
Following agreement with Lisburn City Council, the UDR Memorial Trust has commissioned a permanent memorial to be erected in the City Centre. It is due to be unveiled this Spring of 2011.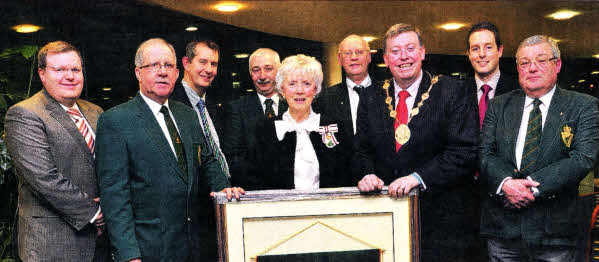 Lisburn branch UDR Association Chairman Michael Rooney and Co. Antrim Lord-Lieutenant Joan Christie present Lisburn Mayor Paul Porter with a gift in return for the council hosting a reception for the association. They are joined by members of the association and DUP MLA's USO411-404PM Pic by Paul Murphy
Ulster Star
28/01/2011