Kirsty Orr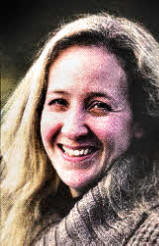 Kirsty Orr, 35, is the musical director of Lisburn Harmony Ladies Choir which she recently formed. The P.6 and 7 primary school teacher in Abbey Primary, Newtownards, specialises in music but is currently on a career break to look after her two little girls, Olivia and Sophie who are 3 and 2.
What do you like doing on your day off?
I love taking the children to places like W5 or the Ulster Museum. I love to exercise and am a bit of a gym bunny. We are a family of cyclists so love to get out on our bikes too. The children travel in style in their bike seats. I also like to play the piano, clarinet and saxophone, and obviously love to sing.
If you were to choose your favourite meal what would it be, where and why?
Mum's Sunday roast is my favourite meal, and the best place for it is round her dining table with the rest of my family.
What has been your proudest moment?
It was looking down on the faces of my two children after they were born. Professionally I felt immensely proud of the Lisburn Harmony Ladies Choir after our first public concert.
What was the most frightening moment of your life?
When my first daughter took very ill and spent a week in the Royal Victoria Hospital aged just 9 weeks. It was awful not being able to help her.
How would you describe your taste in clothes?
Smart casual I suppose. Boots and leggings are great. I like fitted clothes, but am fairly conservative in my colours. I need to brighten up.
What would you do if you won a million pounds?
I would take my family on a fabulous holiday to Disney World, and pay for the choir to sing somewhere amazing like the Sydney Opera House!
What was your most embarrassing moment?
Blurting out "I like your tie" in the middle of a job interview for my first teaching job. I was very nervous. However, it must've worked as I got the job.
What music do you like?
I like Mika, U2, Lady Gaga, The Saw Doctors, anything classical and I totally love musicals!

What sports person do you most admire?
Denise Lewis. I love the way she combined femininity with sporting prowess. Describe your best ever holiday.
What would your dream holiday be?
My best ever holiday was to New Zealand. It was totally amazing, possibly because the people are not dissimilar to us, and I loved the scenery and climate., My dream holiday is touring around South America. I have never been there but would love to go. Either that or whale watching in Alaska.
What is your greatest remaining ambition?
To perform on stage in the West End-unlikely.
If you were stranded on a desert island what three things would you want with you?
My toothbrush, a photograph of my family and my laptop.
Favourite things
Car: Anything that goes!
Film: I love "A Few Good Men"
Comedian: Jimeoin - the Ulster comedian who lives in Australia.
CD: I love the sound track to Love Actually
Book: Anne of Green Gables
Actor: Owen Wilson
Actress: Nicole Kidman .
Drink: Diet coke
Ulster Star
31/12/2010