SCOTT'S FAMILY SAYS THANK-YOU FOR SUPPORT
Seventeen-year-old remains in coma after vicious attack
by MARY MAGEE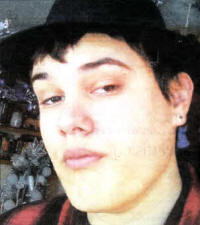 Scott Vineer
THE mother of Scott Vineer, the 17-year-old who was badly beaten outside the showroom of an old furniture store at the Lagan-bank Road, has thanked everyone for their support.
Helen-Louise Vineer issued a statement on the Justice for Scott Facebook site thanking everyone for their messages of support.
"We are amazed at the huge response," she said. "Scott remains in a coma, critically ill. He is still breathing via a ventilator. He is not getting any worse and we take it as a big positive.
"We are waiting for test results from MRI scans. We are with him every day and myself, Paul, and Scott's brothers are drawing comfort from all your kind words. We tell Scott about all the messages in case he is able to hear."
Later she also wrote: "I know you are wanting to know how our Scott is doing. Well it seems Scott's spinal chord is ok. He has got damaged ligaments but that is the best news.
"He is still in a coma with a ventilator, his temperature has been up and down and they are trying to control that. His bruising and swelling seem to have lessened slightly now. We have to wait to see if he has any brain damage when he finally wakes up. No idea when that will be yet.
"We cannot thank you all enough for all your support."
---
'Lovely, friendly big fellow'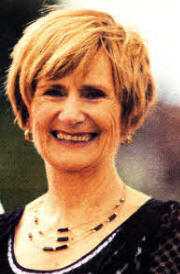 Maureen Piggott Northern Ireland Director of Mencap
THE Northern Ireland Director of Mencap, Maureen Piggott, has described Scott Veneer as being a 'lovely friendly big fellow' who is 'quiet' and 'popular amongst his friends.'
Mencap had been supporting the 17-yearold through the two year job club course at the South Eastern Regional College.
They had been supporting him since he left Beechlawn School through a personal development course, at the college that involved a range of activities to help develop and acquire the skills needed for the workplace and prepare him for employment. Job clubs are run in partnership with further education colleges, like the South Eastern Regional College, offering trainees a variety of activities to help find employment.
Scott, is in a class with eight others who have been left devastated by what has happened.
I know the group that he was involved with are totally devastated and sickened by what has happened as are the members of Mencap," she said.
She said that Mencap would have offered him guidance and travel support but Scott 'never liked special treatment or a fuss.'
"Our staff have been reminding young people and just reassuring them about their own safety," said the director. "To be honest his friends and staff at Mencap are more concerned about Scott than they are about their own safety.
"Scott did not like a fuss or did not like special treatment. He took part in the course and we would have given him what support and guidance he needed. "
She urged other students at the college not to panic and said staff were giving them advice about their own safety.
Liam Burns, Mencap's Head of Employment and Personal Development said: "Everyone who knows and works with Scott is totally shocked and horrified that he has been subjected to such a serious and brutal assault.
"We have worked with him at the South Eastern Regional College in Lisburn since he began attending the College last year. We also supported him during his transition from school to college.
"Our thoughts are with Scott and his family at this time and we wish him a full recovery. We would also urge anyone with any information to contact the Police Service."
The Autism Northern Ireland Lisburn branch have reminded-those suffering from autism to carry their Alert Card that enables the holder to identify themselves to others as having an Autism Spectrum Disorder.
They are reminding people if they are in a situation where they are nervous or anxious or have been approached by the Police or other emergency services, they are asked to produce the card.
The card will also inform others if necessary, of an appropriate person who can be contacted on your behalf. The emergency contact should be someone who knows the child well and would be able to give a full understanding of their needs. For more details and information on applying for an alert card, call 028 9040 1729
---
Pastor describes Scotts attackers as `evil' and 'horrible'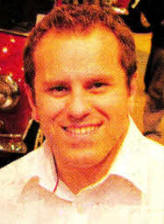 Pastor Nick Serb
A LISBURN pastor has described those who carried out the attack of 17-ýear-old Scott Vineer who was assaulted last Thursday as 'evil' and 'horrible.'
Nick Serb, from Mount Zion Free Methodist Church has been visiting Scott at the Royal Victoria Hospital where he remains in intensive care. He met Scott a few years ago through the drop-in centre and described him as a friendly big fellow, who was well liked, a keen West Ham football supporter who was also passionate about music.
"I have known him for some time through the drop-in centre and since he left I would have still met him out in the street," he said. "We never had a problem with him and any experience I had with him was always very positive. He was always very good and easy to talk to and very friendly. He was very street aware. That is why I am puzzled and am trying to find a reason why someone would want do this to him of all people. I cannot see an excuse for such a vicious, vicious attack."
The pastor said that he was shocked when he first heard that Scott had been attacked and has been offering the family support, this week' The family have said .that they have been overwhelmed by the support that they have received and they very much appreciate it," he said. "I know that people from far and wide have been praying for him as far away as my home town in Romania and south and north America."
He said that when he first saw Scott lying in intensive care he felt sick. "When I left the hospital I felt like crying," he said. "At first when the nurse said 'this is Scott' I said no, that's not the guy I know."
He said that there are just not enough words to describe how he felt "I just do not know how someone can do that to another human being," he said.
"I cannot understand how someone could beat someone repeatedly around the head and leave him somewhere to die. These people are just evil and horrible.
"To attack someone who was vulnerable. They are inhumane and just evil."
---
Justice for Scott Vineer

A FACEBOOK page, Justice for Scott Vineer, has been set up. Here is a selection of comments which have been posted on it.
Vanessa King wrote: 'As a friend of the family it makes me so sick to know that there are animals out there that could do this to Scott. My son Ryan is one of Scott's closest friends. He is also autistic, he just does not understand how anyone could hurt his friend. He is indeed a gentle giant. I would like to send all my love to Helen and her boys, and of . course I send all our positive energy and healing to poor Scott. We all love
Paul Mufc Ossawy, "Scott so shocked when I heard stay strong Helen so sad for you Kurds and Darryl take care absolutely devastated that this could happen - Paul & David"
Sandra Bradshaw wrote, "As a parent of a son who has high functioning autism I am absolutely disgusted that there are people out there that would do this to someone.
Nicola Totten, "I will never understand the evil in some people and really hope Scott makes a full recovery. As a mother of a young son I can empathise with your pain and hope someone does the right thing by Scott and passes on any information they may have."
Colin McCard wrote, "For the amount of CCTV cameras in Lisburn city centre and surrounding area, surely there must be something on one of the cameras that had Scott's movements recorded and hopefully the thugs who viciously attacked him and left him for dead. Fingers crossed Scott pulls through and these vermin are caught"
Ulster Star
14/09/2012