SCOTT'S FAMILY SAYS THANK-YOU FOR SUPPORT
Widespread condemnation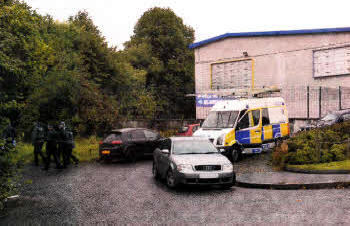 Police prepare to search the former World of Furniture site.
THERE has been widespread condemnation of the vicious attack on 17-year-old Scott Vineer whose battered body was found in the grounds of a disused furniture store on Friday night.
Lagan Valley MP Jeffrey Donaldson described the unprovoked attack as pathetic.
"The sooner those responsible are caught and brought before the courts, the safer our local community will be," he said. "Whilst it is not my role to interfere with the judicial process, I
do hope the courts show no — leniency in this case.
In a similar case in Lisburn recently which resulted in the death of a man as a result of serious injuries he sustained by being kicked in the head, the accused was sentenced to a mere six years, three of which will be out on licence.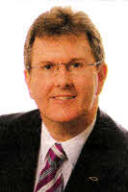 I have called on the Justice Minister to increase the sentencing tariffs for such crimes and this latest case reinforces the need for our judiciary to get tough on these thugs. The message needs to go out from the courts that human life is valued and you pay a high price if you threaten or destroy life."
MLA Paul Givan said, "Thoughts and prayers are with Scott and his family at this difficult time. I cannot comprehend why someone would do this to a vulnerable young man. These people need removed from our streets for the safety of everyone in society
MIA Jonathan Craig described the attack as 'absolutely terrible.'
"I hope the police catch and convict whoever did this," he said. "My thoughts and prayers are with his family at this time, I can't begin to comprehend the turmoil and suffering they are going through at this time."
Basil McCrea MIA has appealed for information following an attack on 17 year old Scott Vineer. Scott Vineer was found on Friday 7th September 2012 in a disused retail property on the Laganbank Road.
Mr McCrea said: "This attack in sickening and particularly vicious, my thoughts go out to Scott and to his friends and family at this time."
"Someone out there will have information on this brutal attack. It is vital that this person comes forth to the police to see that justice is done for Scott."
"The reason for this attack is still unclear, but there is no justification for this level of violence. It is
particularly inhumane given that Scott suffers from autism."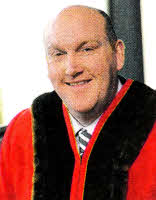 Mayor, Alderman William Leathem also condemned the brutal assault on Scott.
I was shocked to learn of the brutal assault on Scott Vineer in the City and condemn the person or people responsible for such a cowardly attack on a vulnerable young man.
Our thoughts are with Scott and his family at this incredibly difficult time and we all hope and pray for his recovery and that those responsible are apprehended
Chairman of Lisburn's Policing and Community Safety Partnership, Councillor John Palmer, also condemned the assault and appealed for anybody with information to talk to the Police.
"Somebody, somewhere knows about this assault however vague or second-hand. If anybody has any information about Scott or his whereabouts after leaving college last Thursday please contact the local Police," said Councillor Palmer.
Councillor Andrew Ewing called the attack as an 'horrific one' on a vulnerable young man.
"I trust that the culprits are caught and brought to justice," he said.
SDLP Lisburn City Councillor, Pat Catney also condemned the serious assault.
"This attack on a young person making his way home from college is totally reprehensible," he said.
"The fact that he was not discovered until Friday evening is deeply concerning and must have caused his family considerable distress."
A spokesperson for SERC said: "Our thoughts are with Scott and his family at this very difficult time and we hope that he makes a full recovery."
---
Fund set up after 'brutal' and 'senseless' attack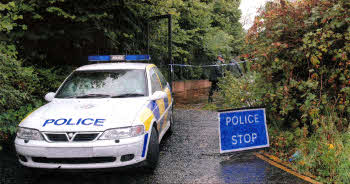 Police prepare to search the former World of Furniture site
A FUND has been set up by the Lisburn branch of Autism Northern Ireland for the family of the 'gentle giant' Scott Vineer who was viciously beaten and left for dead in the grounds of the former World of Furniture showroom at Laganbank Road at the weekend.
Scott (17) who remains in intensive care at the Royal Victoria Hospital is left with head injuries that are so severe that he has remained in a coma since he was discovered around 9pm on Friday, 30 hours after he went missing.
The Lisburn branch of the Autism Northern Ireland who met on Monday evening want the fund set up to help Scott's family. One of the members of the group also set up a Facebook page, Justice for Scott, where there are now over 11,000 members.
Over 30 officers were involved in the search for Scott after he went missing. He was found by a dog handler, who knew the area of the Laganbank Road.
According to the police Scott was last seen at Beechland Drive around 3.30pm on Thursday.
He had been attending college on a work related Mencap course and had left the college at 3.10pm with a friend on Thursday. He went to play football at Castle Gardens with the same friend just yards from the South Eastern Regional College.
Five minutes later Scott left Castle Gardens and parted company with his friend at Market Square. The last known confirmed sighting was at Beechland Drive at around 3.35pm on Thursday.
When he failed to return home he was reported missing by his mother at 10.12pm on Thursday September 6.
Detective Inspector Chris St John, who is leading the investigation said that it was totally uncharacteristic for Scott not to return home causing concern amongst his family.
A police investigation was launched as soon as the missing persons report was made by Scott's mother," he said. "She stated to police that it was very out of character for Scott not to come home as his autism meant he required a degree of structure and routine to his day.
"We are appealing for anyone who saw Scott in this almost 30 hour window to contact us as a matter of urgency. We need to know where Scott was during this time, who he was with, what he was doing and gather as much information as possible that could help us establish when Scott was attacked and by whom.
"We need to know why Scott does not appear on CCTV anywhere in the City after Thursday afternoon. Was he in a car, a house, a party, were you with him or know someone who was? Did you speak to Scott on Thursday either in person, via telephone or social media? Do you know what his plans were?"
When last seen Scott was wearing a dark blue jacket with light blue patches on the shoulder, a dark blue top, dark jeans, trainers and a West Ham beanie hat.. He is 6' 3' of a heavy build with short dark hair and we are sure someone must remember seeing him at some point within this time
period.
Investigating officers are also very interested in hearing from anyone who saw people or vehicles in the area 'of the furniture showroom at any point between 3.35pm on Thursday and 9pm on Friday," continued Mr St John.
Lisburn Area Commander Chief Inspector Darrin Jones, called the beating a brutal and senseless act.
"Everyone in Lisburn has been left shocked by this brutal and senseless attack on a vulnerable young man," he said.
"Scott is just 17 years old and has been living in the Lisburn area for six years after moving here with his mother and two younger brothers. He attended the local college where he was well liked and had a good circle of friends.
'This pleasant and unassuming young man is now lying unconscious in a hospital bed, critically injured. We know local people are disgusted by what has happened and want to do anything they can to help us bring those responsible for this sickening attack to justice.
That is why I am asking anyone with any scrap of information, no matter how insignificant it may seem, to contact us. Help us find those responsible."
The investigating officers can be contacted at the Lisburn CID offices by calling 0845 600 8000.
Ulster Star
14/09/2012