Display of vintage cars, pictures and memorabilia
at pits area
by JENNY MONROE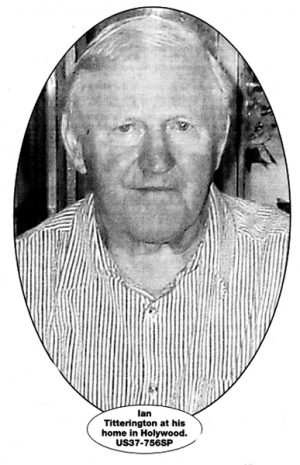 THE golden era of road racing around Dundrod will be recalled on Saturday when a special event is held to mark the 50th Anniversary of the last RAC Tourist Trophy Race on the circuit.
It will also be half a century since a triumph works team raced at the local circuit.
"Saturday is the 50th anniversary to the very day of the last race at Dundrod," explained Event Organiser Paul Robinson.
Two Triumph works drivers from the 1950's, Ian Titterington and Tom Blackburn, will be joining in on the special celebration of Triumph at Dundrod.
Former Northern Ireland driver Ian, whose co-driver was Lisburn man Wilbert Todd, is looking forward to Saturday's events.
"It will be a very special day," he said. "I am looking forward to meeting up with Tom Blackburn as the last time I saw him was in 1954.
"We are the only two surviving Triumph works drivers from then. "It will be good to relive the old days."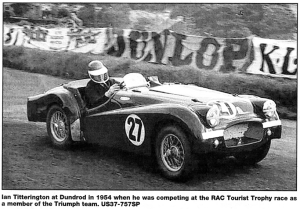 Mr Titterington believes the world of car sport has changed. "In those days car sport was a lot different. It is not what it used to be.
"The great car drivers today tend to focus on grand prix racing.
"In my day there wasn't as much grand prix racing to take up a driver's time and the top drivers were able to concentrate on the sports car section."
The former Triumph works driver is proud of the home grown talent from the 1950's and of his own success at Dundrod.
In the 1950's local drivers took on some of the best drivers in the world and very successfully too.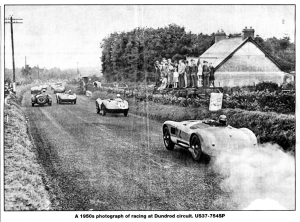 "In retrospect it was a big achievement. At the time you didn't think it was a big deal but looking back it was as we were competing against men who became known world-wide including Stirling Moss and Alberto Ascari," added Mr Titterington.
Organisers believe that the anniversary celebration will be a nostalgic day.
"It will be a fantastic day and visitors will have the opportunity to meet two of the drivers who were racing at Dundrod 50 years ago," said Paul Robinson.
"There will be two 'spirit of the TT' prizes for cars and their drivers judged to have best captured the spirit of the RAC TT at Dundrod.
"The cars do not have to be models that raced at Dundrod or even 1950s."
At 1.00pm organisers hope to unveil a memorial plaque which will be followed by a short memorial service and laying of wreaths as a
mark of respect to the three drivers who were killed in the 1955 race.
From 11am to 3pm visitors to the Pits at the circuit will be able to see a display of cars, photographs and memorabilia.
Ulster Star
16/09/2005