THE COTTON FAMINE OF 1862-'63
THE COTTON FAMINE OF 1862-'63,
WITH SOME SKETCH OF THE PROCEEDINGS THAT
TOOK PLACE IN CONNECTION WITH THE
LISBURN RELIEF COMMITTEE.

A New Edition
TO WHICH IS ADDED A BRIEF NOTICE OF THE LATE
MR. A. T. STEWART.

WILLIAM MULLAN & SON,
BELFAST AND LONDON.
1881.
PRINTED AT THE
BELFAST NEWS-LETTER OFFICE, 55. 57 & 59, DONEGALL Sr.
TO THOSE NOBLE AND GENEROUS-HEARTED PHILANTHROPISTS,
AT HOME AND ABROAD, WHO CONTRIBUTED SO LIBERALLY TOWARDS THE RELIEF OF OUR LOCAL COTTON
OPERATIVES DURING THE SAD TIMES OF
1863, THIS LITTLE VOLUME IS RESPECTFULLY DEDICATED BY
THE AUTHOR.
Lisburn, January, 1891.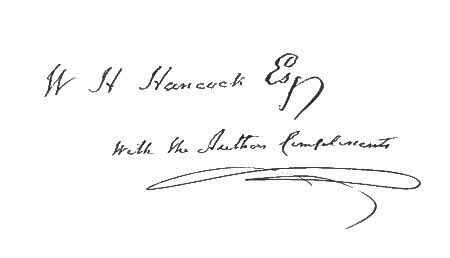 Digitized by the Internet Archive
in 2011 with funding from
University of Illinois Urbana-Champaign
https://www.archive.org/details/cottonfamineof1800mcca
07/02/2011