Queens Birthday Honours
Jim 'overwhelmed' by MBE in Queen's Birthday Honours List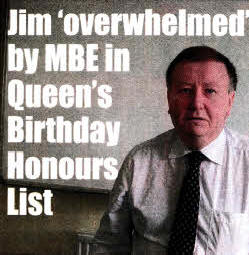 Jim Leitch
LISBURN man Jim Leitch has said he was 'overwhelmed' to receive an MBE in the Queens Birthday Honours for services to health and safety in Northern Ireland.
Jim (pictured above) is the HR Director at Northstone (NI) Limited which is headquartered in Dunmurry.
He said the award was totally unexpected and I have been completely overwhelmed by the messages of congratulations I have received not only from within Northstone but also from people across the Province and beyond."
Jim continued: "I see the award as recognition and an honour also for our Company in respect of our ongoing commitment to raise health and safety standards in the construction, building materials and manufacturing sectors and for everyone employed in them.
"Over my working life our Company has been perceived as leading the way in health and safety as well as in many other aspects of best practice in business. Our people serve on many industry and professional bodies which is a reflection of their capabilities. This award is not only for me but also for our Company and the service Northstone people deliver to our respective industrial sectors, client bodies and the wider community.
"I am delighted to receive an MBE and along with my wife Paula and my son, Alexander, we are really looking forward to our day at the Palace."
Jim is a past chairman of the Northern Ireland Safety Group and the Health and Safety Committee of the Quarry Products Association of Northern Ireland. He is currently involved in the BuildHealth Initiative which seeks to improve occupational health standards and awareness among construction workers in the Province.
Jim also chairs the Construction Cluster in West Belfast and Greater Shankill which works to bring employment opportunities to unemployed persons in this part of Belfast.
Away from work, Jim is a governor of Barbour Nursery school in Lisburn.
---
Surprise for Mal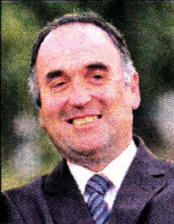 Mal McGreevy
DROMORE man Mal McGreevy has received in MBE for services to Public Transport.
Mal, who is General Manager - Rail Services with Translink, said he was 'surprised and delighted'.
"The award truly is a tribute to the team I work with at Translink, as it has been their untiring work and dedication over the past 20 years which has led to this recognition of services to public transport" he said. Mal is a Chartered Mechanical Engineer with over 30 years experience in a range of industries. Having worked initially in the aerospace, tobacco and paper industries he moved to public transport in 1988 when he joined Ulsterbus. Since then he has held positions of Chief Engineer, Ulsterbus and Citybus and Engineering Executive, Translink, which included responsibility for both bus and rail fleet strategies and fleet maintenance.
Since 2004 as General Manager - Rail Services, Mal has been responsible for all railway passenger service operations in addition to fleet engineering.
In his 20 plus years in public transport service Mal has Seen responsible for the modernisation of the bus fleets luring the 1900s including the initial introduction of Goldline vehicles to Ulsterbus Services.
Since the year 2000 Mal has been heavily involved n the modernisation of NI Railways. He successfully led the procurement exercise for NIR's fleet of new Spanish built CAF trains and the introduction of new levels of passenger service across NI Railways.
---
Jean `delighted' by award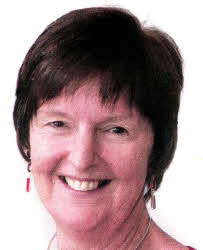 Jean Gibson
LISBURN woman Jean Gibson has said she is 'delighted' to have been awarded an MBE in the Queen's Birthday Honours list for services to the community in Northern Ireland.
Jean is the Northern Ireland Manager of Care for the Family, a national charity which aims to promote strong family life and to help those who face family difficulties.
Jean is married to Brian, who is the minister of Railway Street Presbyterian Church, Lisburn. They have two grown up children and one grandchild.
As well as her work with Care for the family, Jean balances life as a minister's wife, as well as being an author, with her third book, Journey of Hope, being released at the end of the month. Speaking about her MBE, Jean said: "While I ani delighted to have been honoured in this way, I'm very conscious that there are so many others who are freely giving their time and talents to help others. In Care for the Family alone, we have around 200 volunteers across the country. Our work could not continue without them."
Jean is the author of Journey of Hope, Seasons of Womanhood and Joyful in Hope.
Along with her husband Brian, Jean was involved in theological education with the Presbyterian Church of East Africa for eight years. Their two children grew up in Kenya, where daily life was interspersed with experiences of spontaneous joy, tragic need, Kenyan wildlife and the beauty of the Ngong Hills.
Jean added: "I have always had a passion for the family and believe deeply in Care for the Family's aims and values. I enjoy seeing the 'big picture' in Northern Ireland, trying out new ideas and speaking and promoting Care for the Family throughout the country I find all the different situations fulfilling - from addressing a crowd in the Waterfront Hall, to praying with a single person after an event."
---
Honoured for services to the Royal British Legion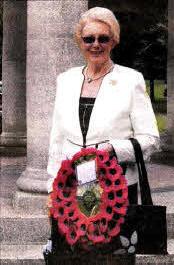 Mrs. Joanne Andrew-Steer
MRS. Joanne Andrew-Steer from Hillsborough, who has been awarded the MBE, has been actively involved on a voluntary basis with the Women's Section of the Royal British Legion for over 30 years.
She is currently President of the Northern Ireland District, having previously served as NI Chairman. She also represents NI on the RBL Women's Section National Central and Finance Committees in London.
"It was my father, the late Ernest Sprague of Dromara, who first got me involved with the Legion," said Joanne. "He served on the staff of Field Marshal Montgomery during the Second World War, in North Africa, France and Germany and when he left the Army he became very involved locally with the Legion.
I helped him with various activities, then soon became involved on my own accord, especially in the welfare side of RBL work. The death in Hong Kong of my dear brother Kenneth whilst serving in the Army made me want to contribute in any way possible to the welfare of bereaved families."
Joanne was keen to stress that the award of the MBE was in recognition of the work of all the volunteers and staff in Northern Ireland who give so much time and effort to raising funds to help those in the serving and ex-service community.
"It is just great for all the unsung work, the organisation, welfare side and of course the annual Poppy Appeal to be recognised in this way and it is a source of enormous pride that the Women's Section in Northern Ireland has won the National Award for the highest donations per head for the past 15 years. Every single one of our wonderful members shares this MBE with me. It is an honour and privilege to work with and represent them."
Joanne also stressed how the work of the Royal British Legion is still vital.
"Many people are aware of the sacrifices made in the two World Wars by servicemen and women, but today we have the sad task of helping and supporting the bereaved families of recent conflicts in the Falklands, Iraq, Afghanistan and of course 'the Troubles' here at home.
"There are many families living here in Northern Ireland who are being supported and helped by the Legion, as well as far too many permanently injured and disabled members of the Forces. It is they who benefit from the work of our volunteers, and the money they raise, and I hope this recognition through the Birthday Honours List will be a small reminder to everyone of why, sadly, this work continues to be so vital."
Joanne was born in Belfast, educated at Dromara Primary and Friends' School, Lisburn. After some time living and working in England, Joanne moved to Hillsborough, where she still lives.
Ulster Star
22/06/2012