Lisburn Celtic year ?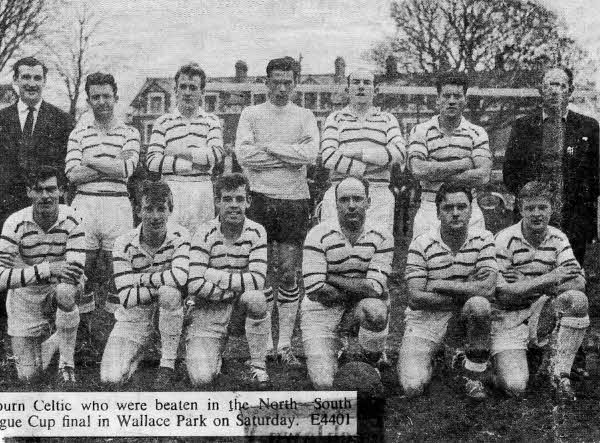 Do you know the name of this team and the name of the players?
If so please email me at info@lisburn.com and include the team number as above
Names supplied by Katie, Beano & Danny
Back Row: Paddy Morgan, Gerald Skelton, Gerald Stewart, S. Graham (Frankie McCaugherty?), Leo O'Neill, John McDermott, Jim English.
Front row: Joe English, W. Keery, Junior McKeown, Rocky G. Burns, Eddie Kidd, Tom Bruce.
24/05/2011