Health Minister 'committed' to 24 hour opening at Lagan Valley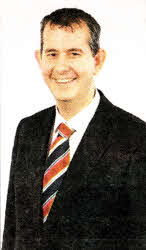 HEALTH Minister Edwin Poots has said he is "committed" to reinstating 24 hour services at the Lagan Valley Hospital.
Speaking following the launch of a campaign to secure the future of the local hospital, Mr. Poots insisted work was continuing to recruit sufficient staff to allow for the extension of the Lagan Valley Hospital's Accident and Emergency Department.
"I am committed to saving 24 hour service at the Lagan Valley Hospital," said Mr. Poots.
"There are ongoing efforts to recruit doctors to extend the hours further and we are also engaging with local GPs to see what the possibility is for having the A&E open for the full 24 hours.
"Should we get their support then the service could be open throughout the night with full diagnostic support and admissions throughout the period."
Mr. Poots continued: "This is a very difficult situation that was imposed upon us quite suddenly and the Trust made the decision that they couldn't continue to operate 24 hours as they didn't have the staff cover, thus making it unsafe.
"However, it is not the long term intention to operate at the reduced hours."
julieann.spence@ulsterstar.co.uk
---
`Lives are at stake'

'I fully support Lagan Valley Accident and Emergency being open 24 hours-a-day, 7 days a week for the reason that people's lives are at stake.
'I know of many people whose lives have been saved, only because Lagan Valley A&E was open at night.
'I know that the Health Minister is actively working to protect this vital life line in Lagan Valley and to
ensure that it is opened 24 hours-a-day once again.'
Jonathan Craig, Lagan Valley DUP MLA
---
`An opportunity'

Now is the best time to make the case for keeping emergency treatment available at Lagan Valley Hospital after the Health Minister announced a review into medical care in Northern Ireland. This is an opportunity that we cannot afford to miss to shape the future provision of our local hospital. I am very clear that accessible emergency care is needed for the people of Lagan Valley. As political representatives working together with the community the strongest possible case must be put collectively to the new review team to ensure our voice is heard."
Paul Givan, Lagan Valley DUP MLA
---
`Work Together'

'REGARDLESS of where the blame lies, we must act responsibly and work together to deliver the best outcome for the people of Lisburn. All of us, at some time, will need the services of the health service. When we need it most at times of emergencies we need help quickly and we need the highest possible level of care. I have no doubt that Lagan Valley Hospital can and will contribute significantly to this strategy. The opportunity to develop integrated services that really address the needs of the people in Lisburn will bring great benefits and should be seized with open arms.'
Basil McCrea, Lagan Valley UUP MLA
---
`Major blow to city'

'The loss of 24 hour care at the Accident and Emergency Department in Lagan Valley is a major blow to the entire Lagan Valley family and for those living within the wider area of the constituency.
'This is an issue for us all, young or old and I urge people to understand the significance >f the closure and impact it will have, maybe not on hem personally, but a relative, friend or neighbour. This issue is about saving lives and treating the sick so >lease come together in order to save our hospital.'
Brenda Hale, Lagan Valley DUP MLA
---
`A vital service'

'LAGAN Valley Hospital is central to the everyday life of the community in Lisburn and the surrounding area and I strongly support the campaign. I sincerely hope that the overnight closure of A&E is not a sign of things to come because this hospital provides a vital service that must be maintained. All public representatives in the area must work together to ensure that there is no further downgrading of the hospital. We have all worked so hard down the years to try and grow the hospital and it is crucial that the A&E unit does not face any further cutback in hours.'
Trevor Lunn, Lagan Valley Alliance MLA
---
`Essential service'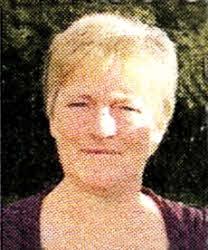 'This is an essential service for the people in this constituency. The Accident and Emergency Department within a hospital is vital and needs to be a 24 hour service. It is my understanding this reduced facility is a temporary measure. I have requested a monthly report from the SEHSCT as to the steps they are taking in resolving this issue as I feel the reopening of the 24 hour facility is paramount. The people of Lisburn deserve a first class Health Service with a 24 hour A&E Department and I will do everything I can to address this issue.'
Sinn Fein Councillor Angela Nelson
---
Make your voice heard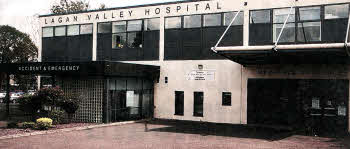 LAST month the decision was taken to cut the opening hours at the Lagan Valley Hospital's Accident & Emergency,
The 24 hour service was dramatically reduced, with the current opening hours now from gam until 8pm.
Since then staff and patients have been living in a state of ever increasing uncertainty about the future of not only the A&E but also the hospital as a whole.
Launched
This week the Ulster Star has launched a campaign aimed at securing the future of the local hospital.
Politicians of all parties and backgrounds have set aside their differences to suppor1 that campaign, but they have all made it clear it can only succeed if local people join in.
Now is the time to make your voice heard and let those in charge know tha1 Northern Ireland's second largest city deserves a hospital to be proud of.
There are many ways that you can show your support for your local hospital - proudly display 1he car sticker enclosed in this week's Ulster Star, log onto our Facebook page Ulster Star Newspaper and leave a message of support for the hospital, log onto our website www.lisburntoday.co.uk, where you can leave a comment, email your views to news@ulsterstar.co.uk or send a letter to Ulster Star, 12A Bow Street, Lisburn, BT28 1BN.
You can also cut ou1 the petition included in this newspaper. Encourage your friends, family, neighbours and colleagues to sign it and send it back to the Ulster Star office in 12A Bow Street.
Together we can shape our own future.
`It's time to make our voices heard'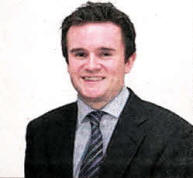 'The long term future of our local health service is up for discussion.
'The decision taken to temporarily reduce opening hours at Lagan Valley A&E will have a impact on the quality of care local residents will receive whether that be having to travel further, wait longer or cope with more strain on families. 'However now is not the time to wring our hands and point the finger of blame. We have arrived at a moment where the united support of the community must be sought in order to safeguard the very health provision we too often take for granted.
'Staff at Lagan Valley Hospital, past and present, have served us loyally and well. We must honour their legacy by ensuring that we do not sit idle while long-term decisions are being made about our local health provision. Our input must be well-informed, well presented and, most importantly of all, well supported.
'Time is running out to send a firm message to the decision makers that we are not prepared to accept anything less than a first class health service for the people of Lagan Valley. It's time to make our voices heard.'
Alliance Councillor Stephen Martin, Chairman,
Lisburn City Council Corporate Services Committee Councillor
Ulster Star
09/09/2011