UNITED IN MOURNING

From left, Yvonne Massey, mother of Andrea Spence, Andrea Spence, Essie Spence, Pastor Rodney Stout and Emma Rice at the head of the cortege at the funeral of father and sons Noel, Graham and Nevin Spence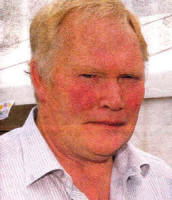 Noel Spence.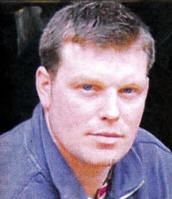 Graham Spence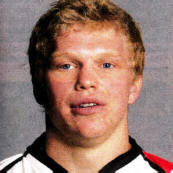 Nevin Spence
THE local community was united in grief as a father and his two sons were buried on Wednesday.
Noel, Graham and Nevin Spence died tragically as they tried to save each other in a slurry tank accident at their farm in Hillsborough.
It's understood that eldest brother Graham first lowered a ladder into a manhole to retrieve a pet dog which disappeared into the tank. Graham's father Noel then went in to try to save his son and he was followed by Nevin, a member of the Ulster rugby squad, when he realised the other two were in danger.
Emma Rice twice climbed into a manhole and then down into a slurry tank on the family farm where her father Noel, 58, and brothers Graham, 30, and Nevin, 22, were overcome by killer fumes.
Emma, an artist, managed to pull her father on to the ladder where she was assisted by neighbours. They immediately tried to resuscitate Noel. Mrs. Rice then went back a second time and found Graham in the tank lying in two to three feet of slurry.
But she was then overcome by the fumes and had to be pulled free by frantic neighbours who ran to the tank after hearing the calls for help.
Pastor of Ballynahinch Church Rodney Stout described the men as "three peas in a pod".
"The two sons, while having their individual characters and giftedness, nevertheless were most certainly chips off the old block," he said.
The pastor said they had left behind as positive a legacy as any family could have.
He said the circumstances of their deaths - when they risked their lives to save each other - reflected how they lived life.
He said Noel Spence loved his children and grandchildren dearly and that Graham, father to young children Nathan and Georgia, was committed to his family and the farm.
Andrea knew him as her loving, devoted husband, her best friend and true soulmate. They often joked with each other that they existed within their own bubble and no one loved each other as much as they did. He doted on their two children Nathan and Georgia, and whenever they were around him his eyes lit up."
He said Nevin Spence, tipped to represent Ireland at international level, did not consider himself a famous rugby player.
The minister recalled an icebreaker game at a recent church event when Nevin, asked for a word to describe himself, chose "normal'.
"That is really how he viewed himself and he, like Noel and Graham, attributed his ability to keep his feet on the ground, his head out of the clouds and his life on an even keel as directly related to the relationship he had with God through Jesus Christ," he said.
A private family service was held at the Spences' house and farm on the Drumlough Road ahead of the funeral.
After the funeral, the three men were taken for burial at the nearby Lough Inch Cemetery.
Health and safety experts are carrying out an investigation into the fatal incident.
---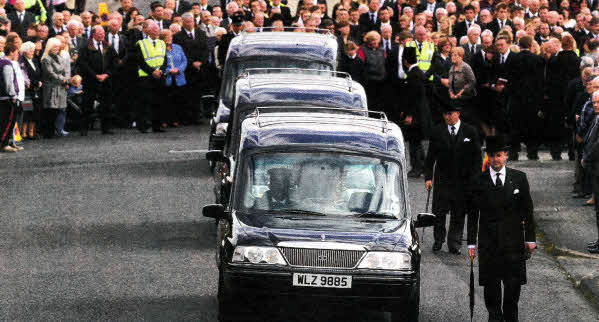 The funeral cortege of Noel Spence and his two sons Graham (30) and Nevin (22) at Ballynahinch Baptist Church, who died in an farming accident on Saturday evening. Brian Little/ Presseye
Sympathy to Spence family
LOCAL politicians have expressed their deep sympathy following the tragic deaths of three members of the Spence family last weekend. Downshire Councillor Alderman Allan Ewart said: "What a tragedy. I wish to pass on my sincere sympathy to the Spence family in their sad loss. Words cannot fully explain how they must feel at this time. I pray that the God of all comfort will be their stay at this dreadful time."
Councillor Jennifer Coulter, who also represents the Downshire area, said: "This is a tragic event and I wish to pass on my condolences to the family. Everyone within the local community is shocked and saddened by this event. It is too tragic to comprehend and I only hope that the thoughts and prayers that the family receives over the coming weeks go some way to help them at this awful time."
Councillor James Baird said: "This awful tragedy has left everyone totally shocked and stunned, not only the farmers who like myself understand the dangers associated with slurry tanks, but through the sporting and general community as well.
"I cannot begin to understand what the family are going through and extend my sympathies to the family."
Councillor Brian Bloomfied, former Vice Principal and rugby coach at Wallace High School paid tribute to Nevin, his brother and father.
"The death of Nevin Spence his older brother, Graham, and father, Noel in a tragic fanning accident has shocked and numbed the whole community," said Mr Bloomfield. Our thoughts and prayers are with the whole Spence family at this very difficult and distressing time.
Nevin transferred to Wallace from Dromore High School in 2006 to follow a course at A level. Although he had already gained international honours in football, he thrived in the rugby environment at Wallace and quickly carved a standing for himself as one of the best midfield backs in Schools rugby. Strong and courageous, Nevin never gave less than his very best on the pitch, both in practice and matchplay. He went on to earn international honours at Schools and Under 20 levels and then progressed into professional rugby."
He continued: "Nevin was utterly dedicated to his improvement as a player as testified by the many tributes to his attitude by all those with whom he was involved. His commitment and wholehearted approach on the pitch put him in line for further international honours as well as making him a wonderful role-model for young players across the sporting spectrum.
"Nevin Spence was also an outstanding human being. Always courteous, polite and respectful he had high personal standards and lived his life by them. His willingness to give his time and energy to the needs of others reflects the values he held.
"This community is much the poorer for the loss of Nevin Spence," he added.
Family members at the head of the funeral cortege. Brian Little/ Presseye
Ulster Star
21/09/2012