The sinner
Abigail made her way up the drive beneath the trees to St. John's Parish Church in Moira. It was a Sunday evening in the mid 18th Century and the sun was setting behind the Castle. She cast a long shadow on the drive ahead as she walked alone and reluctantly to the impressive Georgian building that had been built in the village when she was a child.
This was the church where she and her husband worshipped. But today was different. She was here by order.
The churchwarden at the door looked condescendingly and solemnly at her as she entered and then without a word led her inside. Glancing left, she saw Sir John Rawdon, recently appointed Earl of Moira, sitting with his family and servants in their pew. On the right sat the Waring family. Then her eyes went to the front where the Reverend Thomas Waring stood waiting below the three-decker pulpit. He had demanded that she appear before him and the congregation but she had to wait until the end of Evening Prayer.
Eventually the moment came when she was led up the aisle to stand where all could see. There before the parishioners, Abigail had to make a public confession. What was her crime? Had she stolen something? Had she been drunk in the street? The curious congregation strained to hear her, as in a trembling voice she said:
"I am sorry for the abusive words I used about Sarah, calling her a ***." (Historical records do not show the word)
Such was the nature of Church discipline in those times. No record is given of any penalty Abigail may have had to pay.
Neither is there any account of her relationship with her husband from then on, for the one who heard her use the words and reported them to the church, was her own husband!
Jesus said to them, "If any one of you is without sin, let him be the first to throw a stone at her." John 8:7
All have sinned and fall short of the glory of God. Romans 3:23.
If we claim to be without sin, we deceive ourselves and the truth is not in us. If we confess our sins, he is faithful and just and will forgive us our sins and purify us from all unrighteousness. 1John 1:8-9.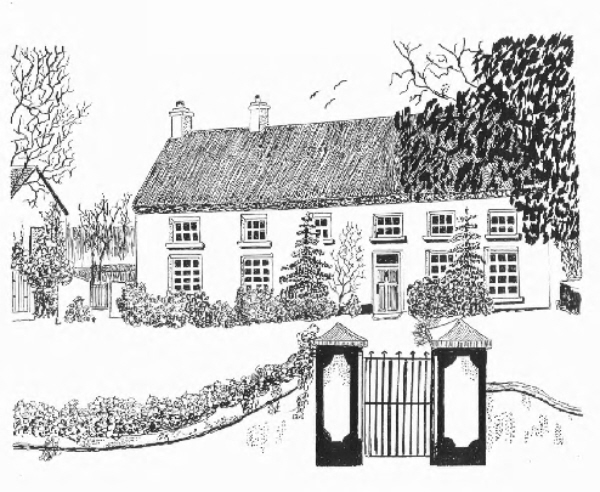 Berwick Hall c.1700

Thomas felt terribly ill. He was a young man with barely a friend, with no money and acutely aware that he was dying. He was alone in Ireland, far from his home in Cornwall.
Thomas Seccomb might have been wealthy, for his father was a man of some considerable means. However, when Thomas became a Christian, his father disapproved strongly and particularly resented him becoming a preacher with the Methodists.
Thomas was a powerful preacher. Charles Dixon records the impact of his sermons. "His preaching was such as I never heard before, for his word was with power. It made me cry out in bitterness of soul – what must I do to be saved?"
When Thomas' father died, Thomas was not included in the will and was left with no means of support. Despite this and despite being deeply upset in spirit, he followed the call of God to come to Ireland as one of Wesley's preachers. He forsook everything for Christ and the Gospel's sake, for he knew the Lord promised that those who do so "shall receive a hundredfold now, houses, and brethren, and sisters, and mothers, and children, and lands, with persecutions; and in the world to come eternal life." All Methodist preachers suffered a lot of persecution and Thomas was no exception.
However the situation in which Thomas now found himself was critical for he was suffering from consumption. In such a state, far from home and penniless, all he could rely on was the promises of God. And God used an unlikely source of help.
The Lord moved the hearts of Lord and Lady Moira to receive Thomas into their own grand home. They treated him as though he was their own child.
When a week passed without improvement, Thomas requested that His Lordship would permit the poor members of the Methodist Society to visit him that he might give them some advice and give his dying benediction. Lord Moira readily consented on one condition; that he might be permitted to be present.
The Society came. Thomas sat upon his bed and exhorted them from the Scriptures for about half an hour before praying a most moving prayer. His Methodist friends left. Thomas turned to Lord and Lady Moira, thanking them profusely for all they had done for him and then prayed for them and for their family. Once finished, he lay back on the bed and in a few minutes had slipped quietly into the presence of Jesus.
Lord Moira wrote to a friend giving the account of Thomas Seccomb's death, and making this request: "Now, my Lord, find me if you can a man that will die like a Methodist!"
Thomas went without fear into the arms of the Lord. Those arms had often surrounded him in life; comforting him in his depression and loneliness, carrying him through many dark and painful days of ministry and assuring him that he would never be left alone. And certainly not when he was facing
death - the greatest enemy of all.
Even though I walk through the valley of the shadow of death, I will fear no evil, for you are with me; your rod and your staff, they comfort me. Psalm 23:4.
The eternal God is your refuge and his everlasting arms are under you. Deuteronomy 33:27. (NLT)
The same Lord on whom Thomas rested says to all who are weary with life and questioning its purpose:
"Come to me, all you who are weary and burdened, and I will give you rest." Matthew 11:28.
Let the one who is thirsty come; let the one who desires take the water of life without price. Revelation 22:17. (ESV)
I have come that they may have life, and have it to the full. John 10:10.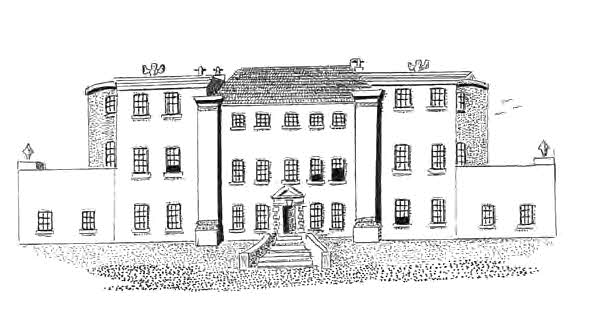 Copy of an original by Gabriel Beranger